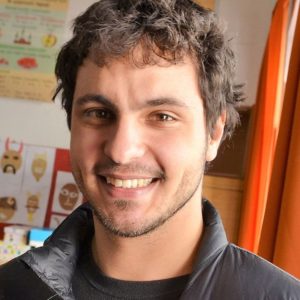 I'm Guilherme Borges, Brazilian, 25 years old and student of Business Administration at Federal State University. I grew up in Porto Alegre, a south city of Brazil, and the capital city of Rio Grande do Sul State. When I was a child, I wanted to become a professional football player and get known by my great skills. This sport made me a competitive, perfectionist and self-critical person, and these characteristics are marks of my personality today. Also, I'm a very positive person, with the ability of seeing
the good side of everything, that looks forward for new challenges and achievements and that always strive for the higher standards and behaviours. People usually say that I'm a dreamer – and I agree.
After three years working at AIESEC, the last as Local Committee President of AIESEC in Porto
Alegre, I could follow hundreds stories about leadership development, cross-cultural
environments and positive impact, and I couldn't finish my local experience without an exchange
through this organization. I chose develop myself and live the experience that I gave for many
young people as I'm. My destination, Hungary, was chosen because I know that it country offers
a great experience. I have many curiosities about the culture and I believe that I can learn a lot
with the differences in behaviours and knowledge of people. In addition, I was looking for a project that could offer an experience with the goal #10 of Sustainable Development Goals (Reduce of Inequalities), because I believe that opportunities, wealth and access to basic stuff must be as equal as possible for everyone, and we need to run against the distance between underprivileged and privileged people. That's why my participation on Be an Impact project in Csányi Foundation will be a great challenge for me and a great pleasure. It motivates me.
Nowadays, I have a great passion for my life. I love everything what I do and I learned to enjoy
my lifetime, always looking for a positive perspective. I like to practice sports, read books, watch series and movies, play musical instruments and get knowledge about history, geography and world subjects & trends. I have enough humbleness to understand that we always can learn with other people and we are never great enough to underestimate others. In addition, I can easily get connected with others, and I like to transmit my good feelings! I'm very excited with the opportunity I received, and I will work hard to deserve it. Will be an honor to make part of it.