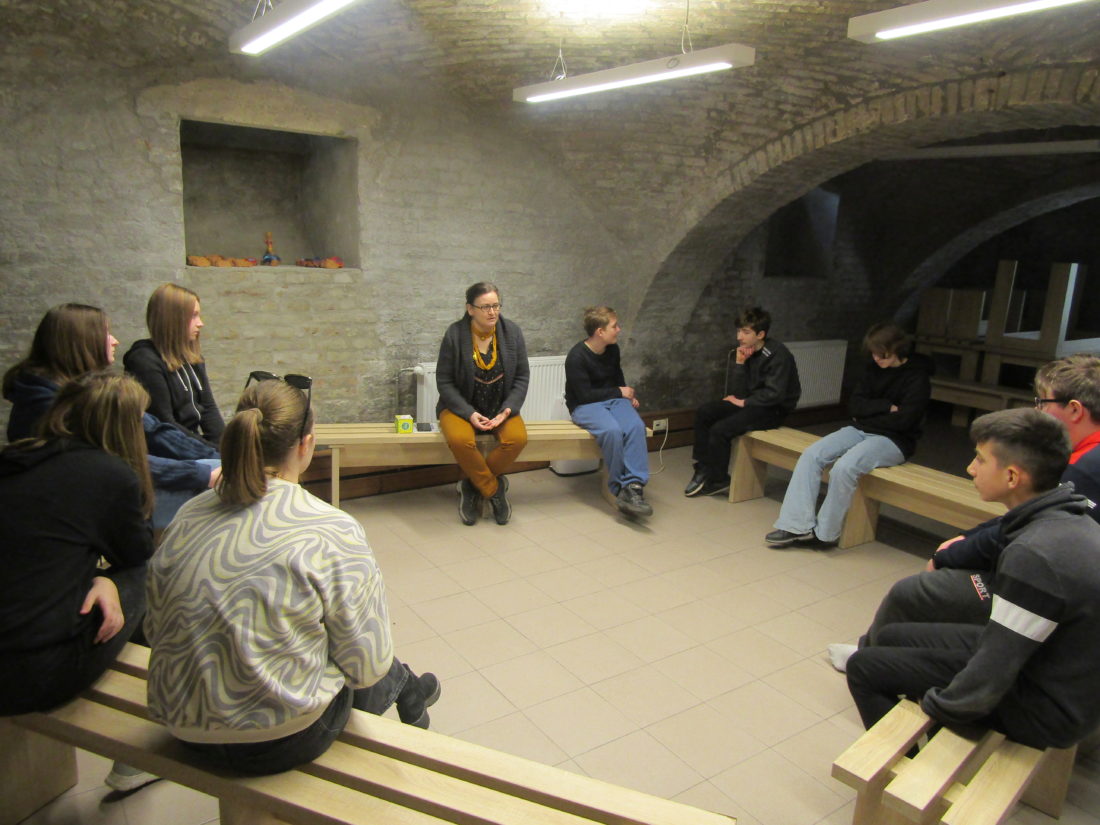 Project day at the Szentes Community House
The members of group 2 held a project day at the Community House in Szentes on 02.11.2023. During the project "Health and Environment", the children could shape their daily life, their eating habits and their health by learning useful information about healthy lifestyle. This day focused on mental health and nutrition.
Mentor Márta Őzéné Törőcsik
How we are connected to our community, how we are part of this web and how the community impacts on our daily lives is an important component of a healthy well-being. We started from the psychology branch of cultural anthropology and the thread of regularities described by proxemic observations. Through questions posed with a thesis dice, we explored the relationship between the contemporary community and the individual, and through this mirror we also sought to look into the depths of our self. At the end of the session, holding the thread in our hands, we experimentally proved that we can interact, influence or control each other without words.
Dorottya Kékegyi cultural anthropologist, volunteer