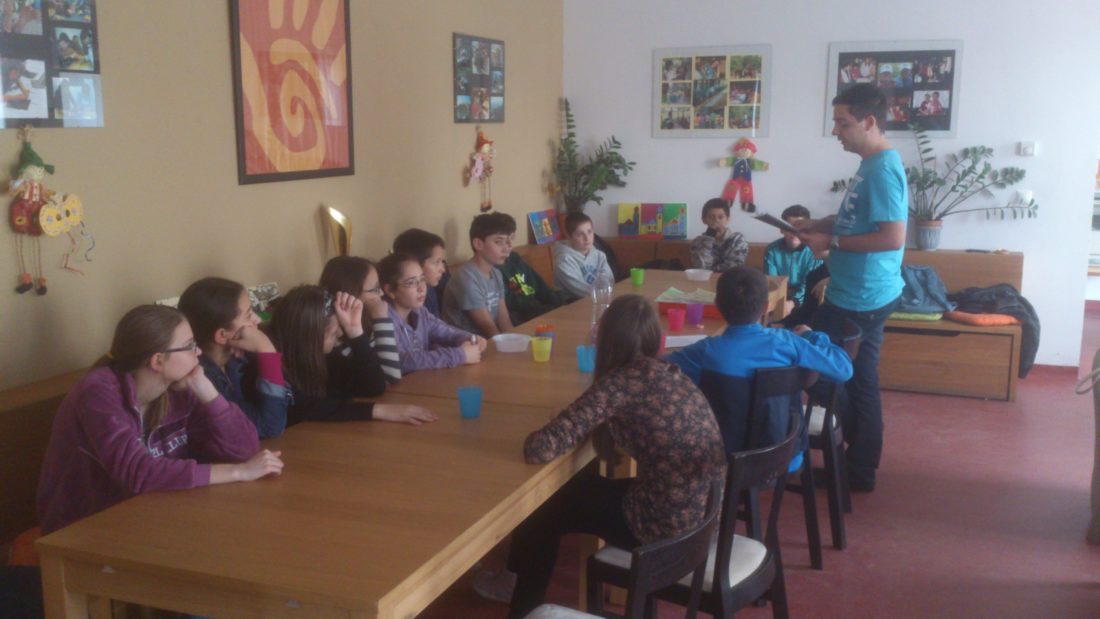 Project finishing in Nagybajom
This Saturday (17th January) I had a great day in the Community House of Nagybajom again. As a junior-mentor my task was to give ideas to the kids they could use in their project and to introduce the state of agriculture, especially the farms in Hungary. A competition was announced by the Csányi Foundation and BONAFARM Group and kids are working on it really hard.
It was good to see how enthusiastic the kids are and enjoy working together. Last year we sowed some of the seeds of different plants. Now they are growing and the kids look for the changes every weekend.
The kids had different lessons in the morning and after a short break we were talking together a bit. We were talking about the competition, we shared our ideas and there were children who were talking about their completed project. It is good to see how creative and hard-working they are and how great works are being done. I hope they can use the things I have told them during this month and they enjoyed working together just like me. I would like to wish them all the bests and say thank to the Csányi Foundation for this opportunity.
Valentin György-Dávid, Kaposvár3 Group