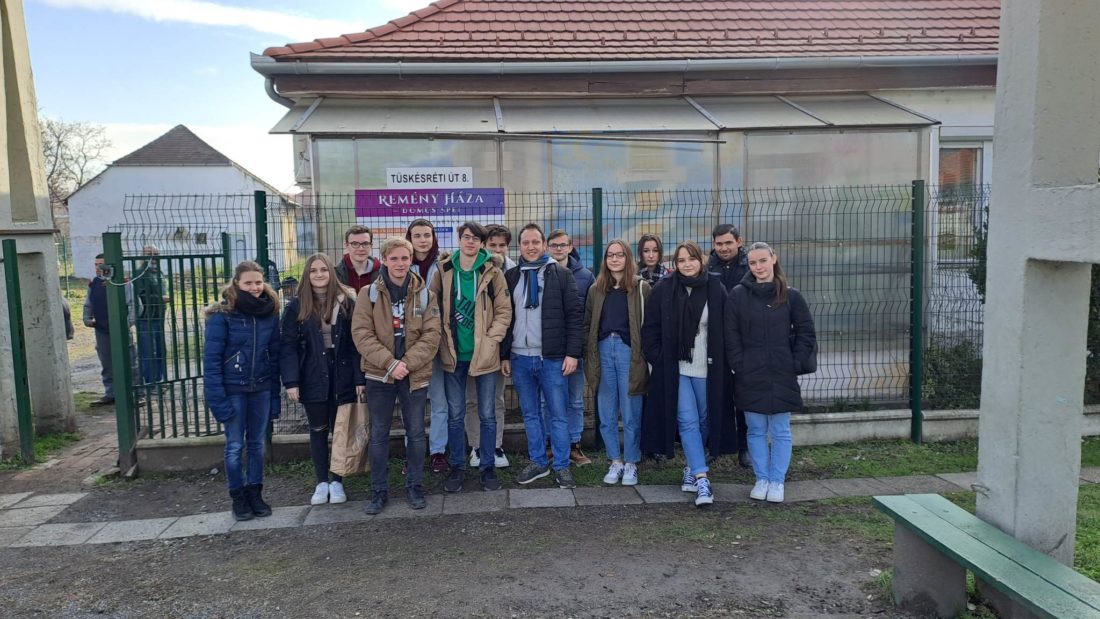 Visit to the House of Hope
On the morning of 22 December, the Pécs 2 group visited the House of Hope in Pécs on the occasion of Christmas. During the Advent season we wanted to surprise the people in the shelter with a little something, because unfortunately few people think about them. Of course, the choice of the time is not a coincidence, this is the time when donations are most needed, because some people have a place to live, but either they cannot pay for heating or their house/apartment is not habitable in winter for various reasons.
We all prepared a little something: we baked gingerbread, brought fruit and scones, and whoever could brought clothes. We prepared a short Advent performance that touched most of the audience. It was a wonderful feeling to see the smiling, happy faces. We offered them sweets and fruit, and then everyone was able to socialise in small groups with our fellow poorer people. The informal conversation gave us a glimpse into many people's pasts, and we found ears to listen as we told them about ourselves. We found out how some people got here, and I personally even got some useful advice for life.
We have not given much, nothing, you could say, just a piece of our hearts and a little of what is invaluable… our time. Nowadays, everyone is adapting to the fast-paced world and trying to keep up, to go with the flow. It's worth stopping, looking around and reflecting on how lucky we really are. Instead of seeing the bad in everything, we should look at others and appreciate what we have. After all, they too have big hearts, but unfortunately they too have travelled the path that leads to finding happiness in the small things.
If anyone is in Pécs, I can only recommend a visit, as it only takes 2 hours for us but brings so much happiness for 30 people. I would also like to take this opportunity to thank my mentor András Gál, who gave us a life-changing learning experience, and the Csányi Foundation for supporting us. We closed the programme with a lunch together, where we discussed the past year and our tasks for the coming year.
Alexandra Zsagár, András Dömölki, Pécs 2 Group