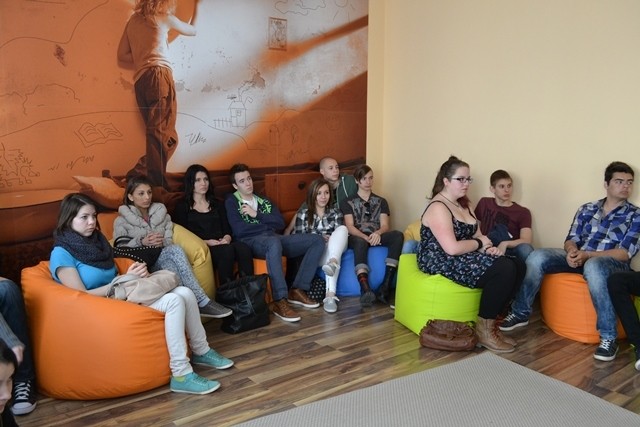 Irregular chemistry class at Pecs
Today (29th March) group P1 and P2 attended an irregular chemistry class held by Simon P. Edit.
The presentation focused on the effects of cosmetics and beauty products. We learned much. The information we learned will help us to make a more careful and conscious choice when buying or using these products in the future. Not only we could listen to the presentation we could also ask our own questions, personalising the class. Everybody learned something new today and we will apply facial creams, wash our hair and style it more consciously in the morning. All we learned today can be used in our everyday lives but nobody would think that even brushing your teeth in the morning is pure chemistry.
Fekete Judit Adél P1