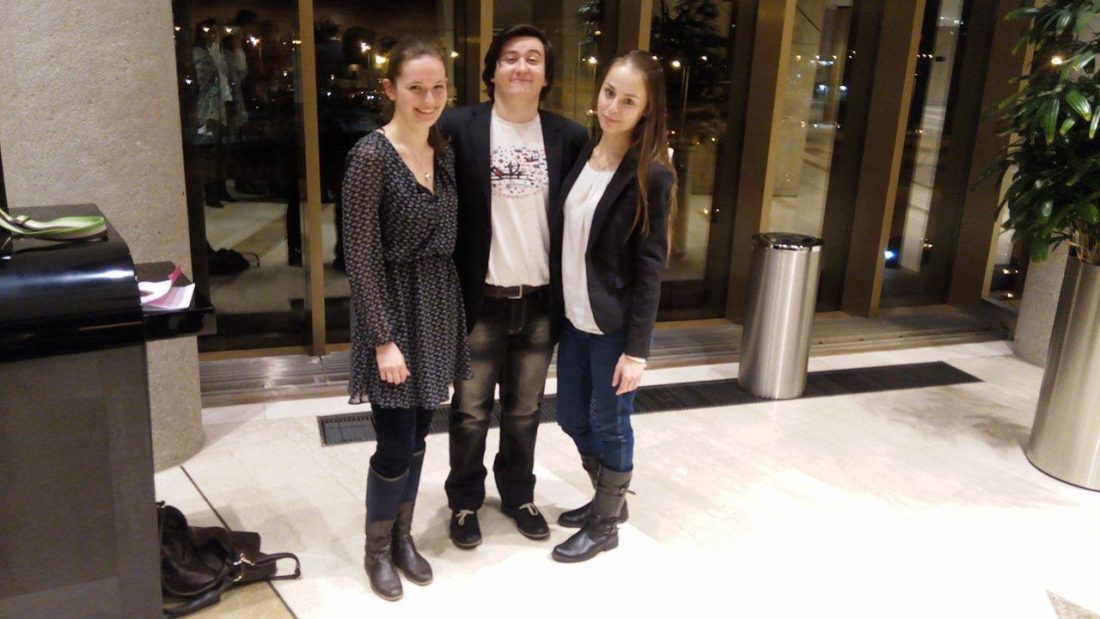 Rising Stars in Hungary
We were in the Arts of Palace tonight (on the 10th of March), many thanks for this great opportunity.
The performance was taken as a part of Rising Stars, a sort of series of terrific concerts. The first excellent, and well-skilled musician was Cathy Krier the wonderful pianist from Luxembourg, and the second half of the show was about the Trio Catch. They proved that they are all masters of their instruments, additionally MüPa has got perfect  acoustics and it took up the quality of the magical performance. That was basically splendid anyway. So thank you for this beautfiul night, it made our day and we hope we shall visit one of the greatest concert halls again, soon.
Melitta Lévay, Adriána Kalafszky, Áron Debreceni