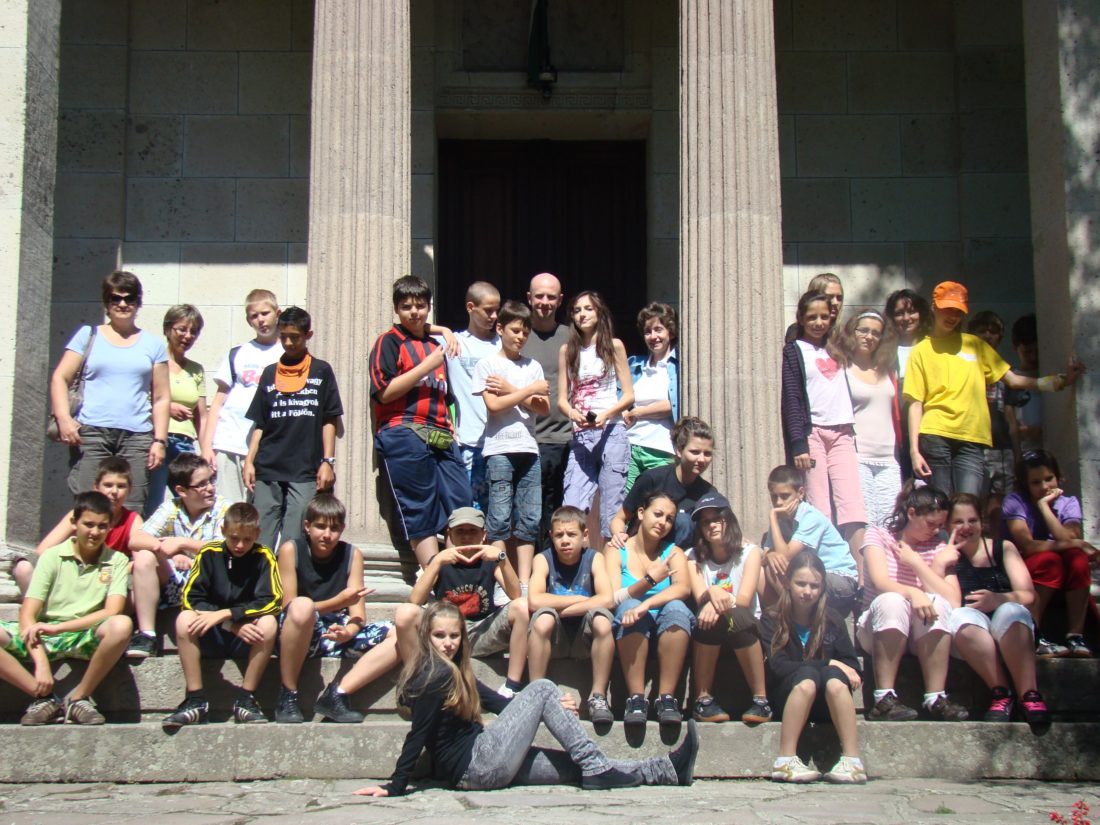 English language camp – Sárospatak, 2010
6th graders from Nagybajom and Pécs spent unforgettable 10 days in Sárospatak this summer.
The camp's goal is to improve communication in English and to get some experience with the digital language competition, called Mentors.
In the mornings, students were working really hard to deepen the language with the help of perfect English teachers. There was also a native speaker of English with the children, who was just perfect!
During the lessons, students had a great time: they did lots of exercises according to the topics, the students'  mental condition. The conditions were ensured by Árpád Vezér High School, which were just perfect for such a camp!
After the language lessons in the morning, the afternoons were full of complex programmes widening the children's knowledge.
On our first day, we were in Tokaj. Our guide was a questionnaire that we should do in a given time, very carefully. For this, we needed several personal and cooperative skills. Filling this questionnaire, we had to communicate with local people, and wander in the city with open eyes; look for relief, tablets on houses' walls, copy poems from statues. The groups filling the questionnaire out the best, got award. We also climed Tokaj's mountain, the Bold. The view was breathtaking from the top.
The next days were also covered in programmes. We visited the famous dormitory of the reformed church in Sárospatak, where we could see the Vizsoly Bible. On our trip, we visited the Porcelain Factory in Hollóháza, where we saw extremely beautiful works of porcelain. For half an hour, we became artists, ourselves, because we could paint a mug.
We visited the Kazinczy Memorial Hall in Széphalom, and we also went for a walk in the park there. There is the Museum of the Hungarian Language and we had the opportunity to get to know the new and old words of neology. We went to Sátoraljaújhely, to the chairlift, which was a 24 minutes active resting and looking at the view! The most difficult part of the camp was the canoeing on the river Bodrog, it was 10 kms rowing hard. It was just like the "Move, Árpád!" race, which was very difficult to do. Our power was heading to the end.
The medieval Rákóczi castle was an amazing part of our camp with its own beauty, atmosphere and music. Hercegkút was the last tour, which was also the end of the camp. We ate wonderful goulash there.
All in all, we had unforgettable experiences.
Edina Nagy
mentor