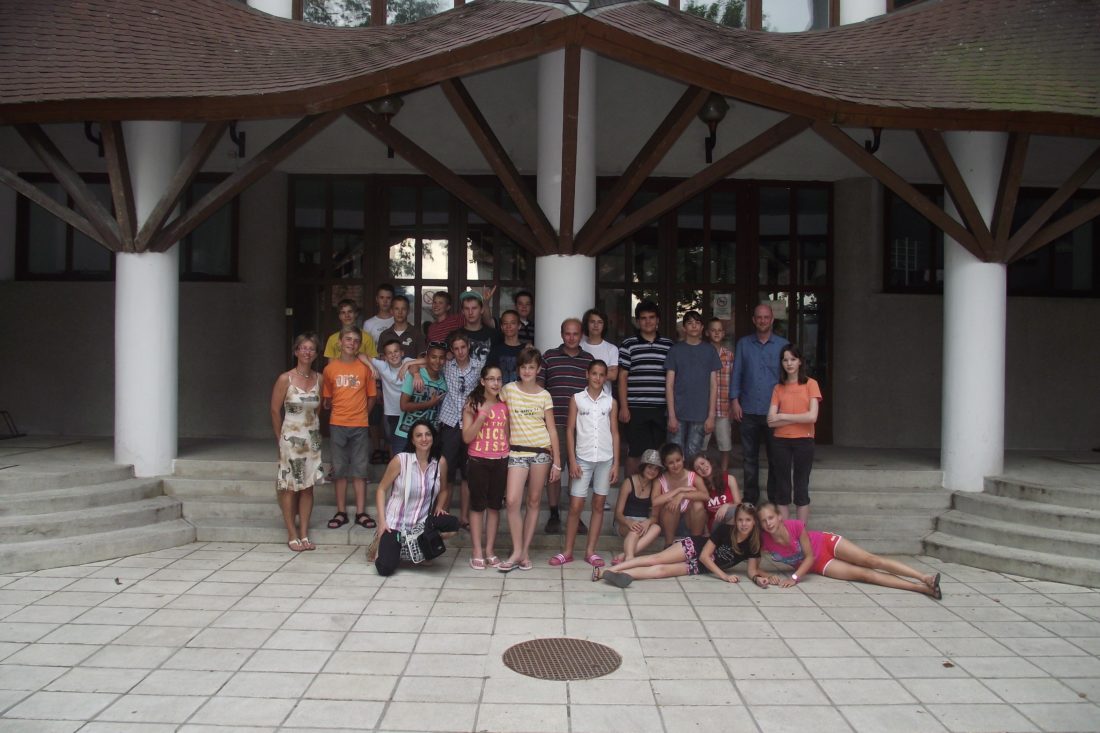 Sárospatak
Though at the end of the day we get really tired, I like the programmes very much.
After the long and tiring journey we could admire the beautifully unique building of the Árpád Vezér high scool, which was designed by Imre Makovecz. Having eaten the delicious dinner, we went over to the sports hall where we had the chance to play table tennis, badminton and a few of us played football. We are looking forward to the days ahead which will be full of interesting and educating programmes.
Vugernicsek Zsolt from Szeged group 1.