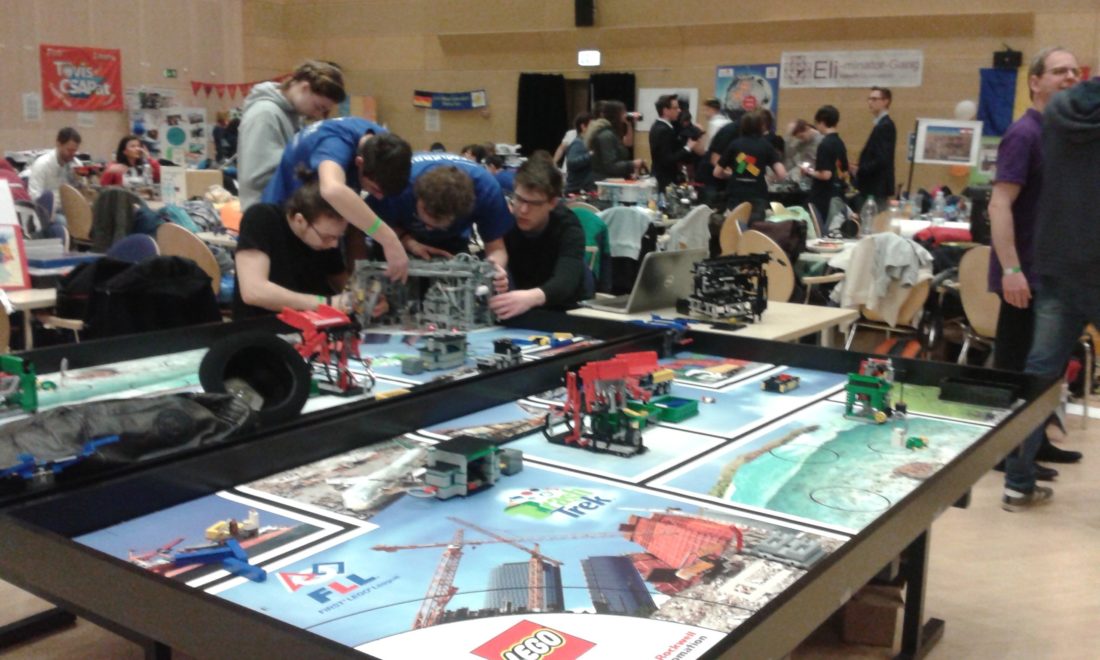 "SCIENCE NO FICTION"
On 19th and 20th March, we visited the finals of the central European FIRST LEGO LEAGUE contest which was hosted for the kids, aged between 10-15.
The whole programme was a feast of different entertainment suited for all ages from 5-99. The contest was organised by NATIONAL INSTRUMENTS Hungary Kft. several groups, scientific teams and fourteen companies represented themselves at the event. In the main hall children could entertain themselves with programmable LEGO and AGORA equipments and finally the tournament began featuring teams from 26 countries. We could follow the events on the displays as the robots of the teams had to solve different tasks in a limited time of two and a half minutes. The whole event felt like being at the finals of football championship. It was great and we congratulate to the winners from Geschwister-Scholl-Gymnasium Nürnberg.
Thank you NI for the invitation! Hope to be a part of the contest in the coming year!
Ivsics Eszter, Pécs