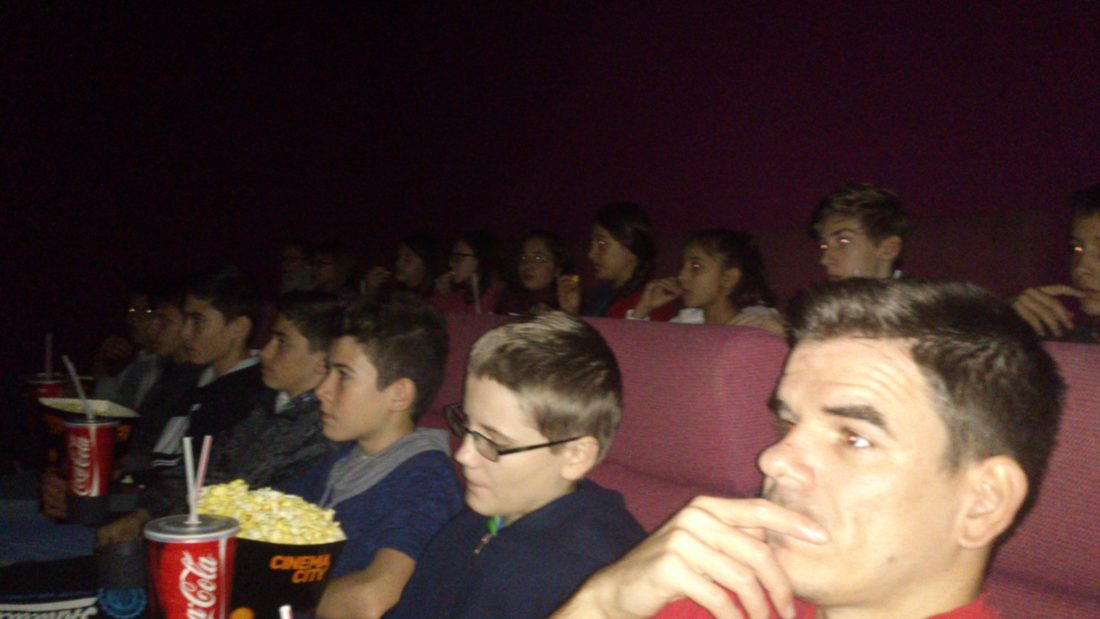 We were in Neverland
We went to Kaposvár cinema to watch Pan movie.
We had already watched the trailer of the film before we went to watch it. Almost everyone heard about Peter Pan in tales, stories or from movies and now here is another version of Neverland and the fairies, Captain Cook, Tiger Lily and of course, Peter. I think we all of us had great time as after we got back to the Community House of Nagybajom we happily participated in drama and English lessons. Thank you for this day, we really enjoyed it.
Lovász Laura, Orsós Éva group 3 of Nagybajom