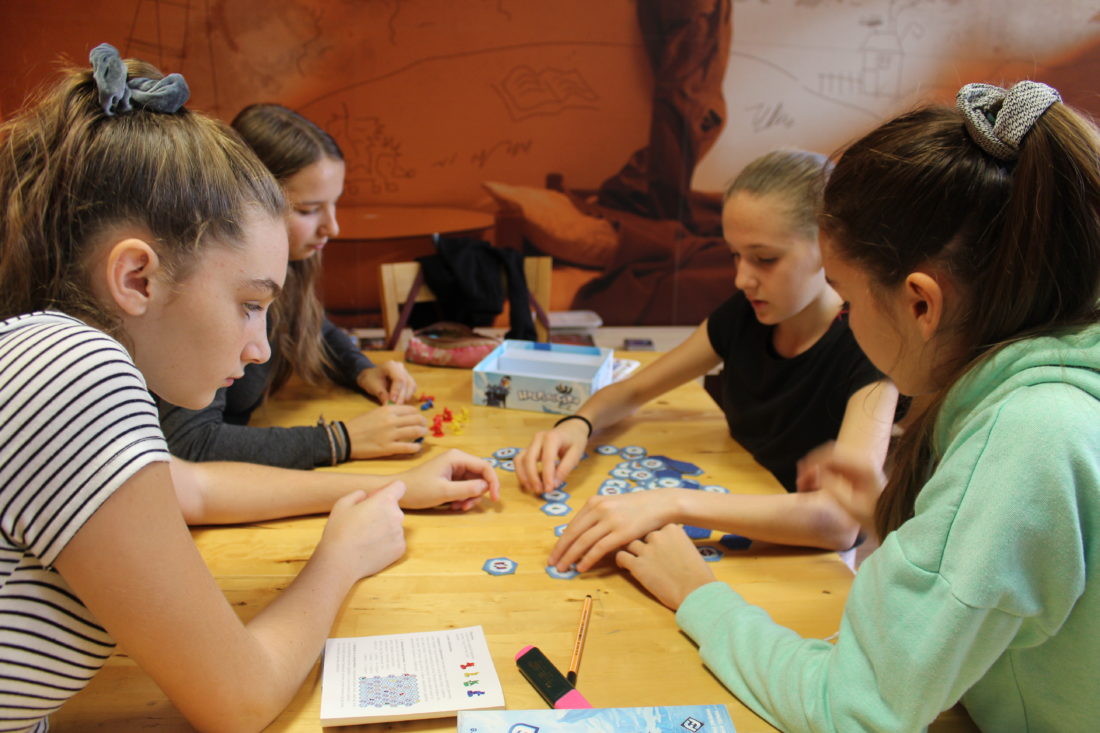 Varied programs in Kaposvár
Various programs awaited the students on October 24 in Kaposvár at the community house. Members of the K2 group prepared for the ECDL exam in the afternoon, and the K1 group participated in mathematics development. The portfolio was also discussed, as the K2 group and three of the K1 groups will defend their portfolios in May.
In addition, thanks to Ildikó Árok-Vörös, the members of the K1, K2 and K4 groups were able to try out exciting board games. Everyone threw themselves into the association and the cheerful roar from the rooms proved that the youngsters had a great time.
"On Saturday, after the math class, we had a more informal program. We had the opportunity to socialize in one session. We had a great time during the game, we laughed a lot. I find these types of programs useful from the gray ordinary. " Zsófia Trixler, Kaposvár Group 1
On Saturday, the Children's Parliament also met and discussed current issues online.