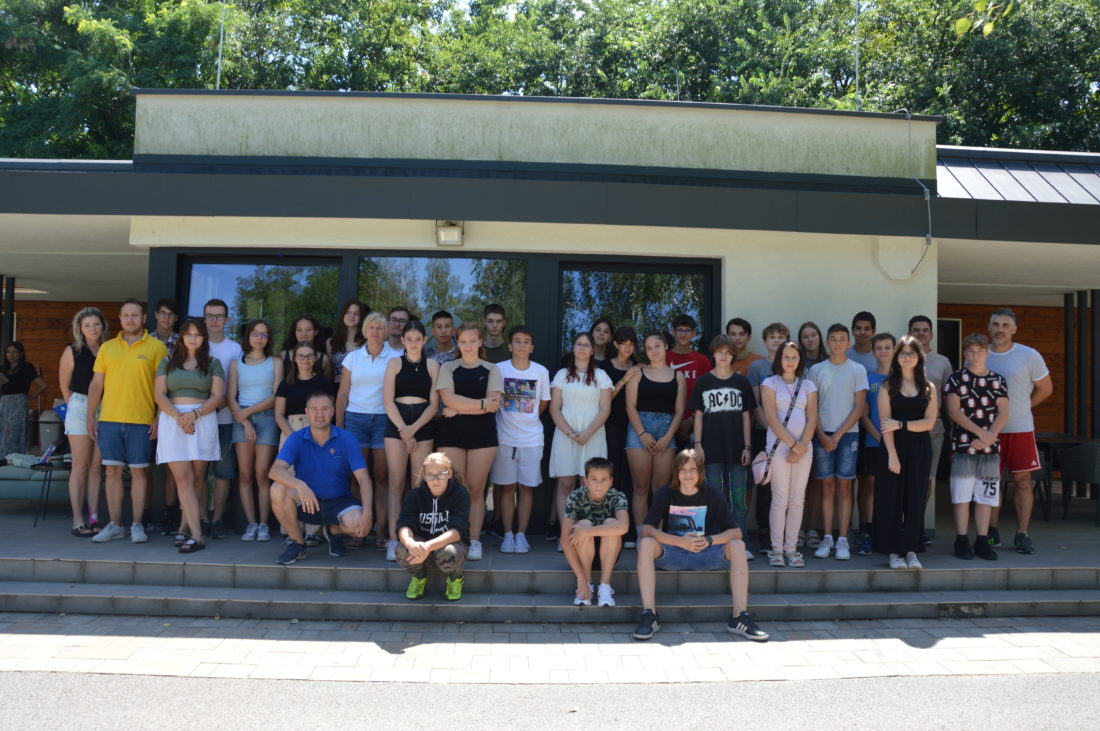 Sports camp in Mohács
Sports Camp Camp summarizer
"A healthy body, a healthy soul"
Upon arrival on Monday, everyone settled into their rooms and got acquainted with the facilities. On the first day, we were excited for the week ahead.
We always started the mornings with a refreshing workout. Jogging, stretching, strengthening and various games gave us the energy we needed to start the day fresh and refreshed. Depending on the day's programme, the mornings were usually spent doing sports, while other times we visited the Battle of Mohács Memorial, where we learned a lot of new things. The exciting thing was that we cycled to this site, so we combined the enjoyable with the useful. On another day, we took a canoe trip on one of the Danube's backwaters. By the end, everyone was paddling professionally, and next year we could even compete in the Olympics. Throughout the week, campers could enter various sports competitions.
There were opportunities to play volleyball, chess, foosball and ping-pong. So during their time here, everyone could also experience the exhilaration of the competitive spirit. The camp ended with an unforgettable day, as everyone had a great time at the cinema in Mohács, where some of the group watched the movie Barbie and others watched a film about Oppenheimer. The evening was crowned with a quiz game, where we assessed our knowledge with a series of questions based on the information we had heard during the week. Finally, the podium winners of the various sports games were announced, as well as the teams that had done best in the quiz. We honestly had a great time and we hope to come back next year.
Nikolett Juhász-Aba Jászberény Group 2, Dániel Balog Kaposvár Group 3, Ábel Balla Kaposvár Group 3
For pictures, visit our Gallery.