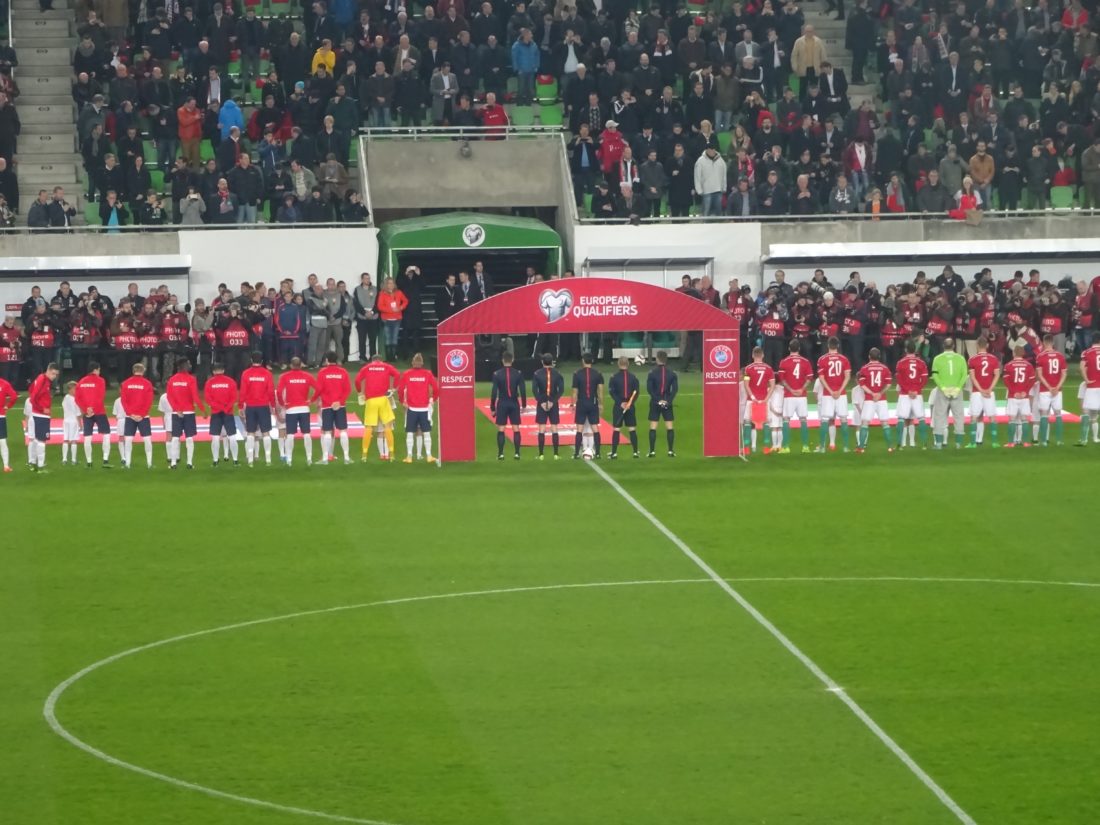 Live the moment of sport history
Thanks to the Csányi Foundation, we had the chance to visit many football cups but this one was different because the Hungarian team is now qualified into the European championship (15th November).
We really needed this success as the last time when our plyers took part in the European championship was in 1986, more than three decades ago. The atmosphere is great, the match cannot be described with words any even those were moved who usually sits the matches quietly. At each goal the 22 thousand crowed RIA RIA HUNGARIA as sound bomb.
Thank you for Foundation for this incredible memory!
"My voice has gone as I was cheering so loudly. Thank you very much for being here." Hajdu László, Nagybajom 1
"I still cannot believe this happened. I am really fortunate to be part of such a great match!" Hortobágyi Bence, Nagybajom 1
Parade in the Groupama
We took part in a historic event yesterday. I can't find words for the Hungary-Norway European Qualifying match. We saw that the hungarian national team played an incredible game and after 30 years we will in the European Football Championship. We were 22 thousands and we celebrated together after the match. It was one of my best moments in my life. Thanks for the chance from the foundation and thanks for the amazing game from the boys. They showed that the hungarian football is good and we love it. Go to France!
Marcell Sebők, Szeged 1