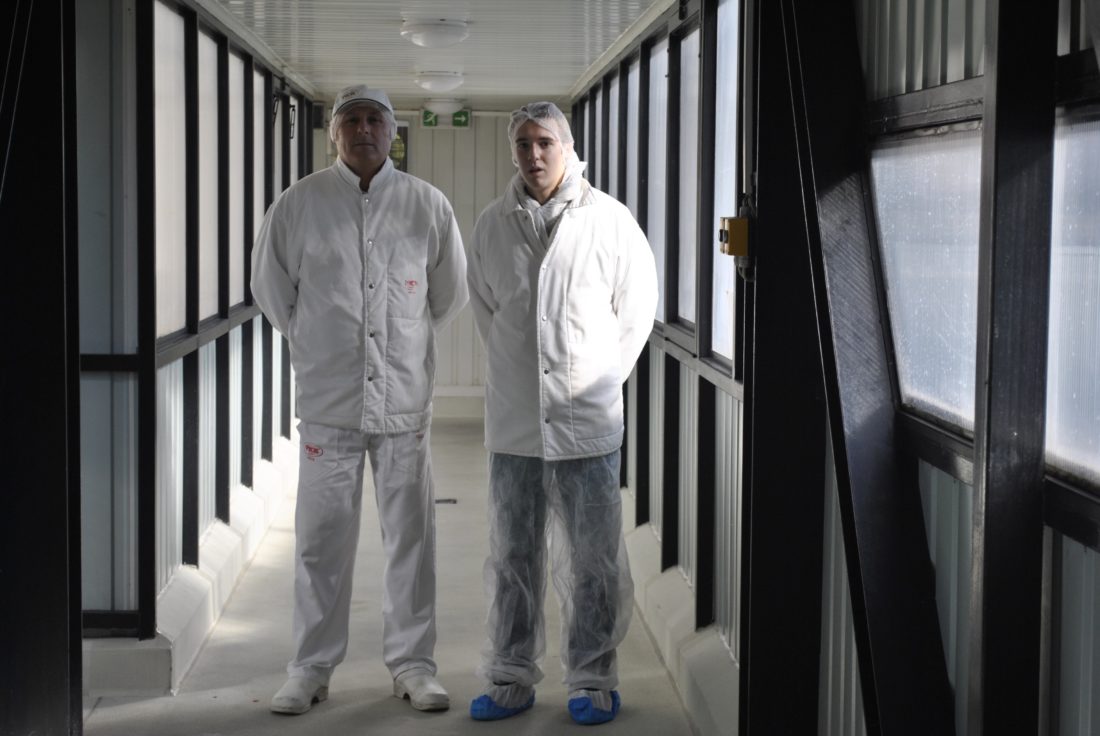 A visit to the Pécs site of Pick Szeged PLC
Having won the "Practice makes perfect" tender I could spend a day in the Pécs site of Pick Szeged Plc. on which I could see behind the scenes of the meat industry.
This day started differently than the others as I visited the plant. I met a colleague of the firm at the Community House in Pécs who drove me to the site where I was greeted by József Gellért the production manager who I spent the day with.
First of all, I was given a thorough overview of the firm, its history, goals, and structure. What I found most interesting were the economic and logistic aspects. It was interesting to hear that the company's products are sold in Germany, Russia, Asia, as well as the USA.
Then came the most interesting part for me which I had never seen before: namely how is fresh meat processed. I could follow the whole process from the unloading of fresh meat from the trucks to be packaged or frozen. I was given hygienic clothings and was disinfected to prevent any contamination. We went through the processes. All the workers were very open and helpful and they were smiling happily even at the approx. 10 Celsius degree temperature. Most of the products produced here go straight to Szeged and are sold. Leaving after disinfection, I shared my lunch in the canteen.
All in all, I had a great and very informative day. I wish to say thanks to József Gellért who guided me. I hope that my other group mates will have a chance to spend a day at an interesting firm as this was.
Gabor Szabo
Pecs 1.