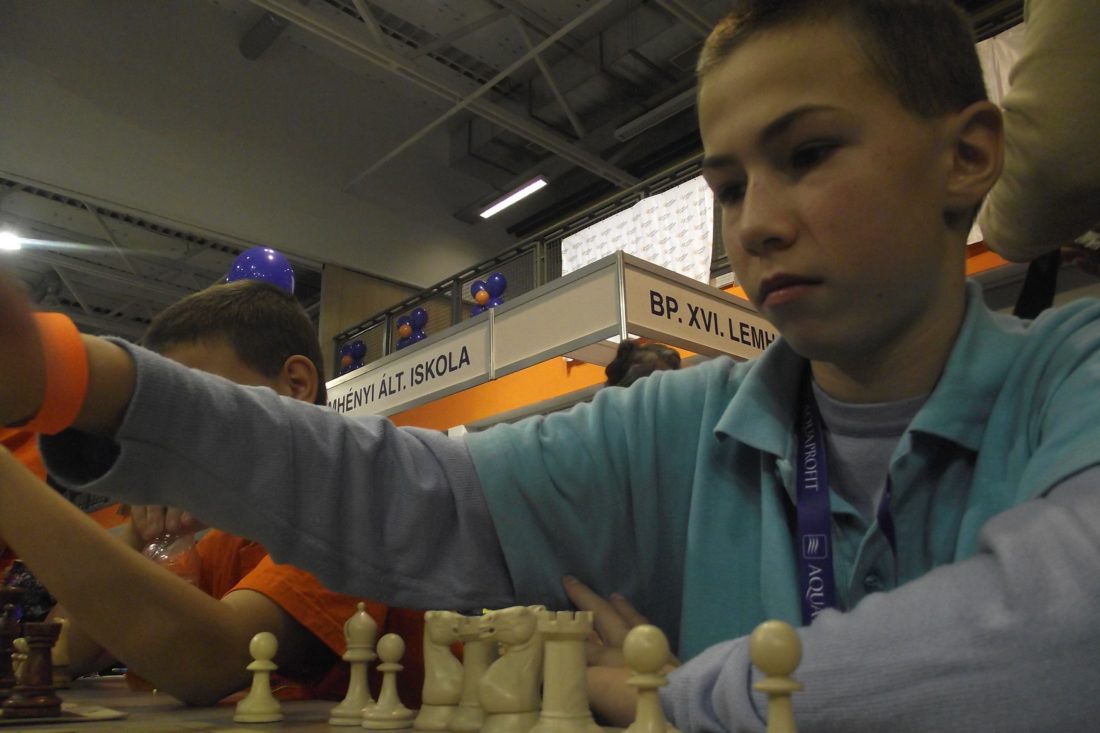 Thanks…
Two students from the Szeged Community House won at the CHECKMATE competition, announced mutually by Csányi Foundation and Polgár Judit Chess Foundation.
Gábor Bence Dániel won the first prize with a series of photos, named 'Cannot start early enough'. Faragó Brúnó Gusztáv got special award for his own story. Both competitors could participate in Polgár International Chess Festival which was organised at the weekend. 'I hardly could believe and I was very happy to learn that I was the winner. I was looking forward to the weekend with great excitement. It was a special experience to take part in the simultaneous exhibition game. It is true that I did not win the tournament but I had the honour to play with Polgár Zsófia. Furthermore, the programmes were entertaining from which I liked the chess-box the most.
I was very surprised when I got the prize. It was a great surprise that my project was recognised with such a valuable prize. I have been hoping for a tablet like this for a long time, and now my wish came true. Thank you very much once again for Polgár Judit Chess Foundation for this gift and, of course, for Csányi Foundation as well. After this, I will be playing chess even more!' /Gábor Bence Dániel, group 1 Szeged/
Brunó got a very nice glass chess set, which made him really happy. We would like to thank you for this unforgettable festival which enriched our students' lives. Undoubtedly, these students will enjoy and play even more this fantastic board game which, in addition, is beneficial for their skill development.