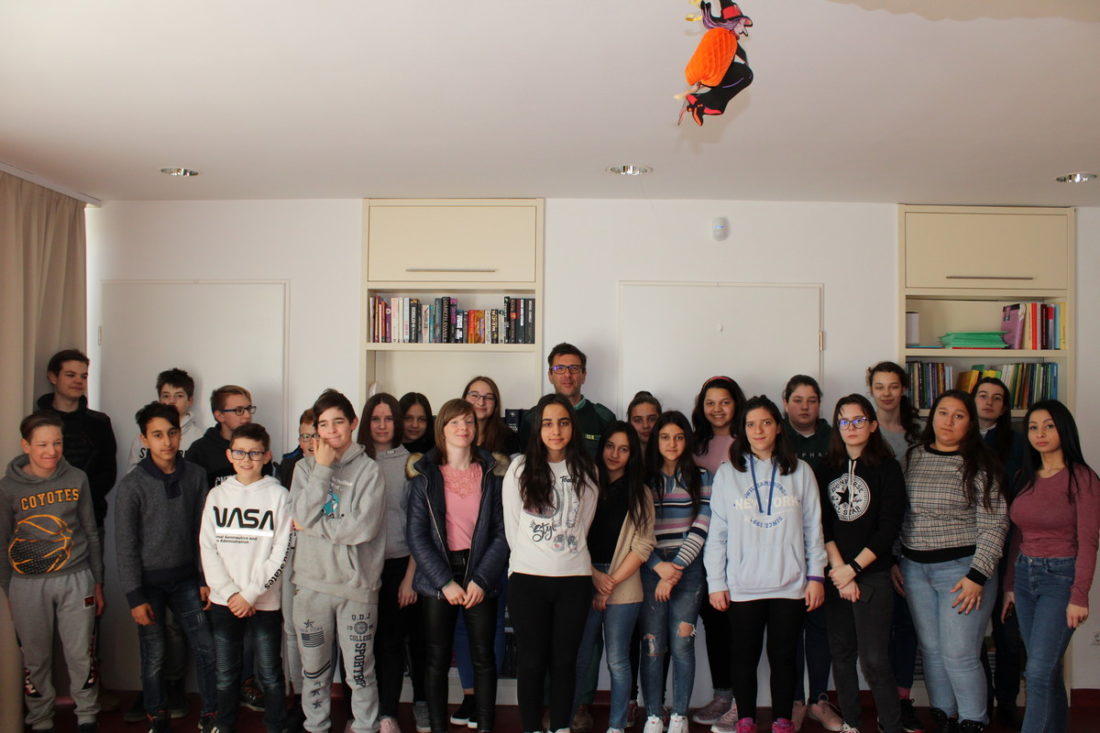 Presentation – Duna-Dráva National Park
On the 22th of February we could get to know a conservatio program. Zoltán Szegvári, who is a colleague of Duna-Dráva National Park, gave a presentation in connection with conservation. Regarding the project we got to know in depth what is the latest news around the world just like "rangers", who protect the endangered animal species. We compared the American conservation with Hungarian system. We talked about the protected plants and animal species and the mobile application, what was developed by the National Park.
"After the presentation we filled in a worksheet, which was useful." Csilla Bozsoki, Zsófia Horváth, Nagybajom 2.