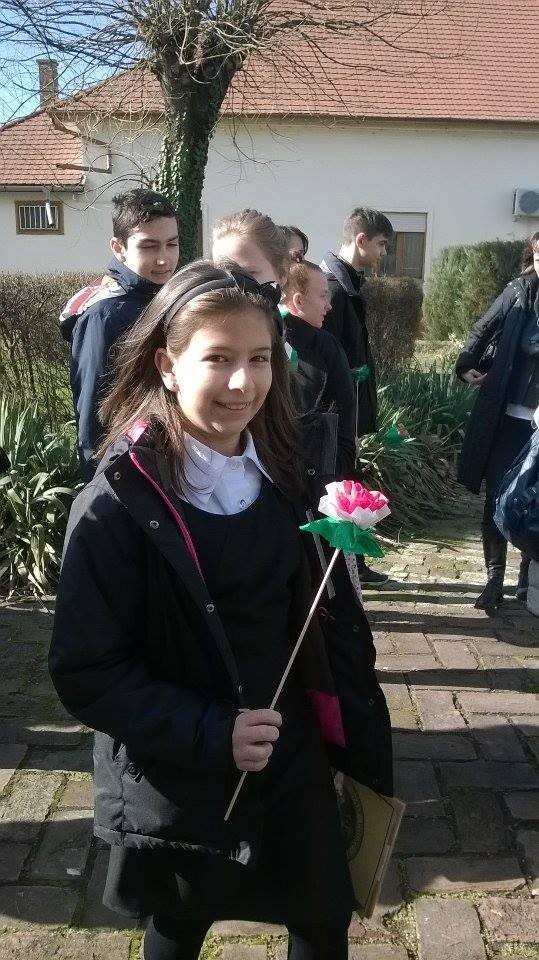 My first place
Today (22nd February) was the fifth national Wass Albert  poetry recitation and storytelling contest in Törökszentmiklós
It was a very well organised contest: we, the competitors, our parents and teachers were welcomed by great hospitality. After the nice opening we placed a wreath on Wass Albert's statue, after that, the contest began. I think it was very exciting because the poems and stories were very well told, and the contest was very close. When the results were announced, I kept my fingers crossed and I was very glad because I achieved the first place of the competition. I want to say thank you to Zsófi and Kati (my school-warms) for helping in my preparation and a big thank you for the Foundation and Erika that I could take part in this contest.
Szép Hanna, Mohács 1
Both groups and all of the mentors from Mohács congratulate her for this great achievment.