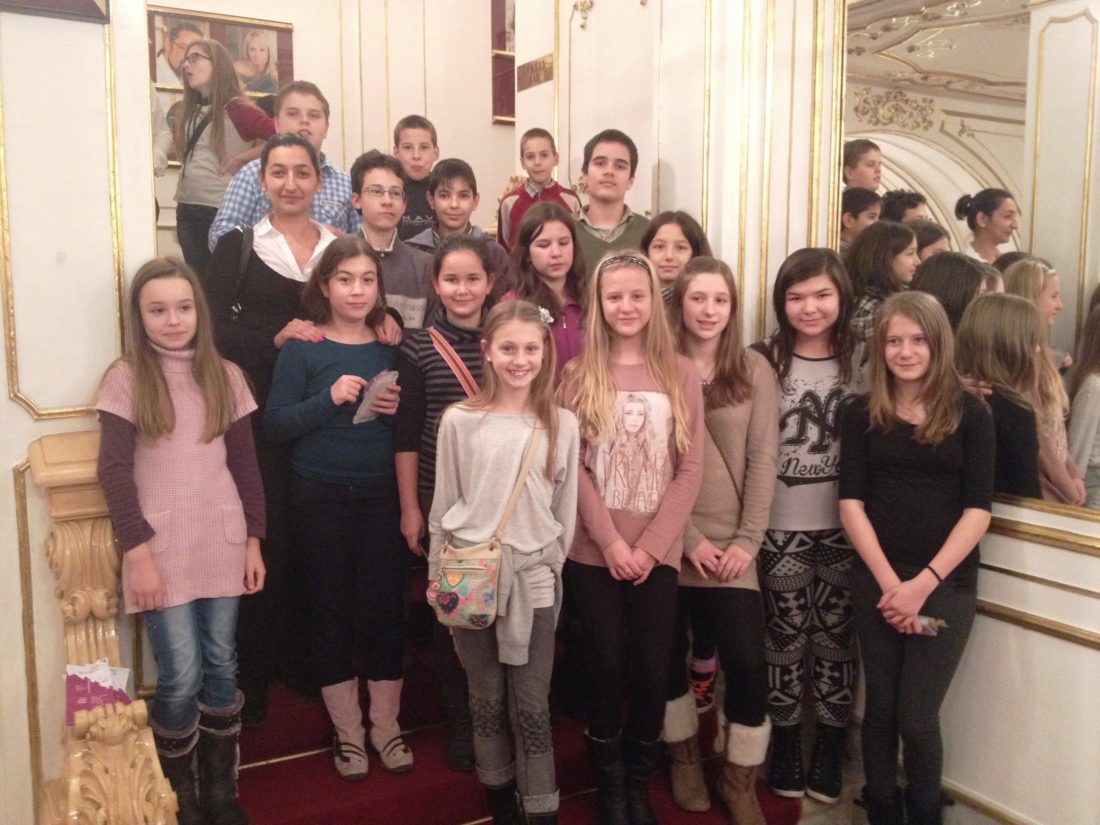 We were at the theatre
On 15th December we watched Peter Pan the musical in the National Theatre in Pecs where surprisingly we met several members of the Mohacs group 2.
This famous literary piece was full with visual elements, wonderful songs and exciting moments. The lighting and sound effects were fantastic. It was unique. Tinker Bell was a performed by a laser light and among the usual characters children from our time appeared on the stage too. What is more, a real live dog played in the play too in the role of Nana. The two and a half hours flew away quickly, and we would have liked to listen to the songs and watched the dancers more. It was good to be a child again, going back into the world of tales getting out of the rat race the depressing worlds of tests and studying. It was good to believe in fairies, wonders and magic. Maybe it would be better to not grow up and stay a child forever? Or at least stopping time just for a little while and stay in the world of fairy tales.
Majoros Ivett
P3 group