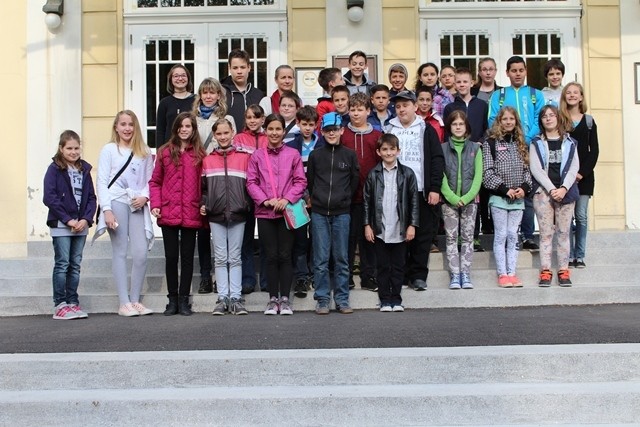 You cannot do it without heart…
The International Children-Youth-Theatre-Festival is arranged in every second year in Kaposvár, in the centre of Somogy county. The whole festival is found for children, considering the topics of plays. There are several stages and places, where the kids got opportunity to have fun. In fact, lots of companies come to the town, so we absolutely can call this thing a very important international event.
All of us can find what our cup of tea really is, because of the variety of the programmes. You can find contemporary plays or if you wish so, you are able to watch puppet-showcas well. It only depends on your mood. Today evening (5th May)  the first and the second group of the community house of Kaposvár could watch a play of the Tale-Store Company. It is called 'Cold Heart'. First of all we could have a conversation with the creators of this great stuff before and after the performance that we watched.
We talked about what happens if someone sells his own heart for pointless things from envy and leaves his morals and spirit for money or other less valueable things. What if I make a quite bad decision? Is there  any way back?
The second group of Kaposvár will watch besides it two plays about the heroic character; Miklós Toldi and another play that is called 'Bemelegítés'.