Language exams
10th December – Kaposvár
The day has finally come! All of us have been excited for the verbal language exam, here at Kaposvár. We've shown our knowledge through the english and german language on 10th of december. Before the exam, we've questioned each other to make sure we know everything. Turkish volunteers have helped the examinors with their work, who have chatted with us in both languages in order to warm us up. The examinors have been very helpful and we've been very happy to know that we've reached good scores. At the end of the day we could leave happily, proudly, but rather tired. Thank you for the possibility to practice for our upcoming language exams.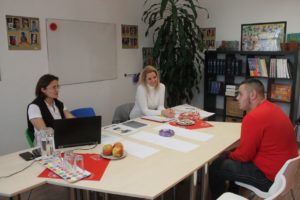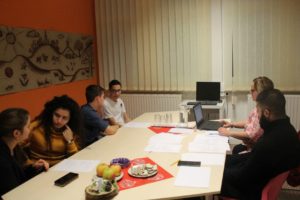 "Entertainment was the topic I had to speak about, it wasn't that difficult and the examinors were very helpful. This exam was great for experience." Petes Balázs
"I had to talk abou healthy eating, which I was happy about. It went well, but I'm glad I'm through it." Bartyik Petra
"It was first experience for me and I got a lot of enjoy. Everyone was so kind and polite. Everything went to well in the exam. Thank you for invitation." Tunay Guzelad, Muhmad Ceran COMPASS  volunteer
6th December – Nagybajom
Today i had the opportunity to use my knowledge as an English teacher. The students of Nagybajom are training to have a language exam in the near future and they also have an exam in-house. It was fantastic to me to work together with the kids and see them doing their best and working hard in a stressfuls sitation like this. I think they are really talented and most of them have a great potential of acclaiming a language exam very soon. Peter Horvath, volunteer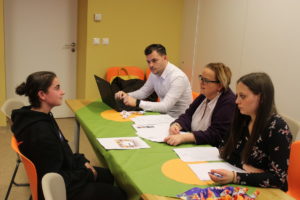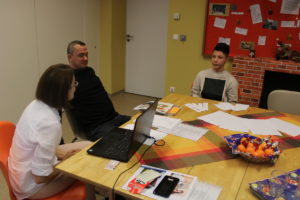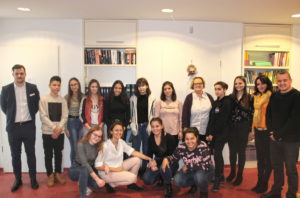 Mohács – 4th December
We are proud of our children who not only mastered the ECDL exams in the past week, but also took their language exam at a high level on this very day. They all performed well at B1, 2 level. Congratulations!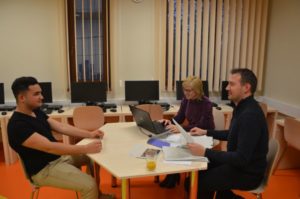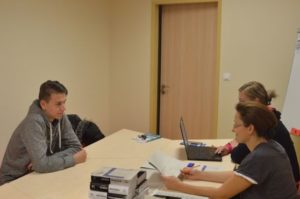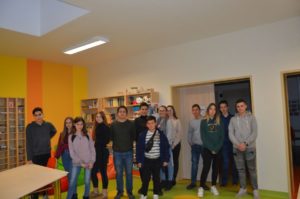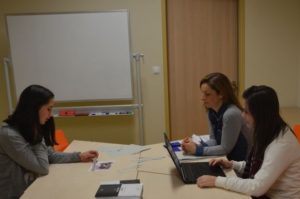 Pécs – 3rd December
We have held the half term oral exams of the language competition in Pécs on 3rd December including Pécs 2. Mohács 1 and 2 groups with the help of our language teachers. Due to the large number of students, we have set up four exam committees for their proper language levels (B1 and B2) on both languages (English and German). The oral exam went well and in pleasant atmosphere despite some of the students were really excited. The rethinking of the language education of the Foundation showed that it was a right and productive decision and we also got confirmation about this. The new exam materials made by the language teachers are completely synchronised with the official language exam material so our students had to test themselves in dialogues, situations and in picture description. So our children could prepare for the tasks and the will make a profit from their experiences later, which is a good chance but for them and the teachers. Not only the strong points were emphasised, but also the fields where we have to practise more and help learning.