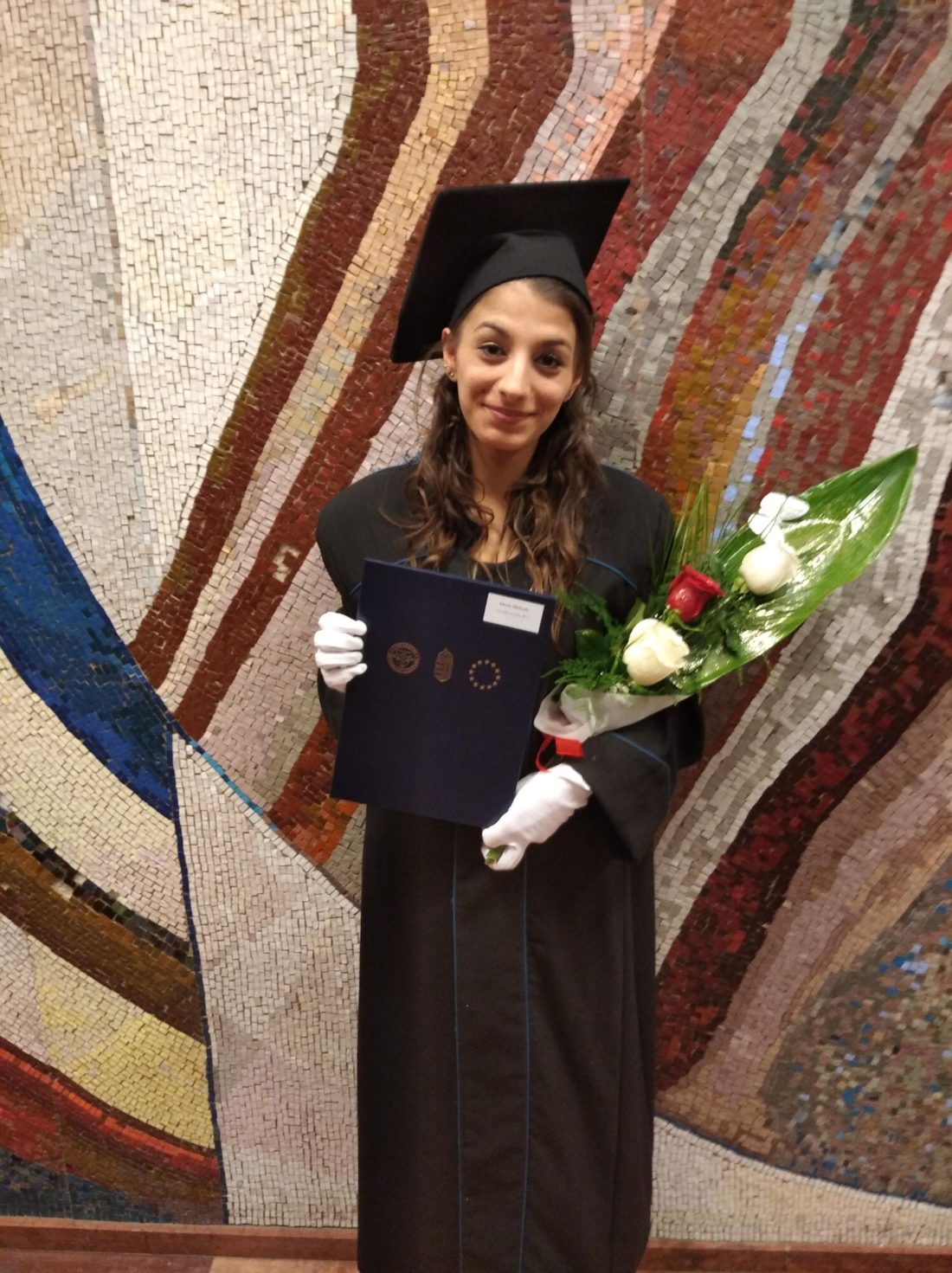 I have become a social worker
On the 14th of February I was so proud when I have received my first diploma in my life at Pécs University. I have finished as a social worker on BSc, my thesis was written in the field of addictology scientific research. I think, I was lucky, because my group mates from the Csányi Foundation gave motivation for me and their successes became an example for me too. I have finished one goal, but I will keep learning and try to achieve other opportunities such as Erasmus and professional experiences both in Hungary and abroad. This profession is not easy, but it has its own beauty and I am confident with my studies to help people in need. I wish to aid them to find the right track again!
I would like to express my gratitude to the Csányi Foundation for the huge support and help through the ages. Many thanks for the community who helped in my studies. It was an honour to be a part of this.