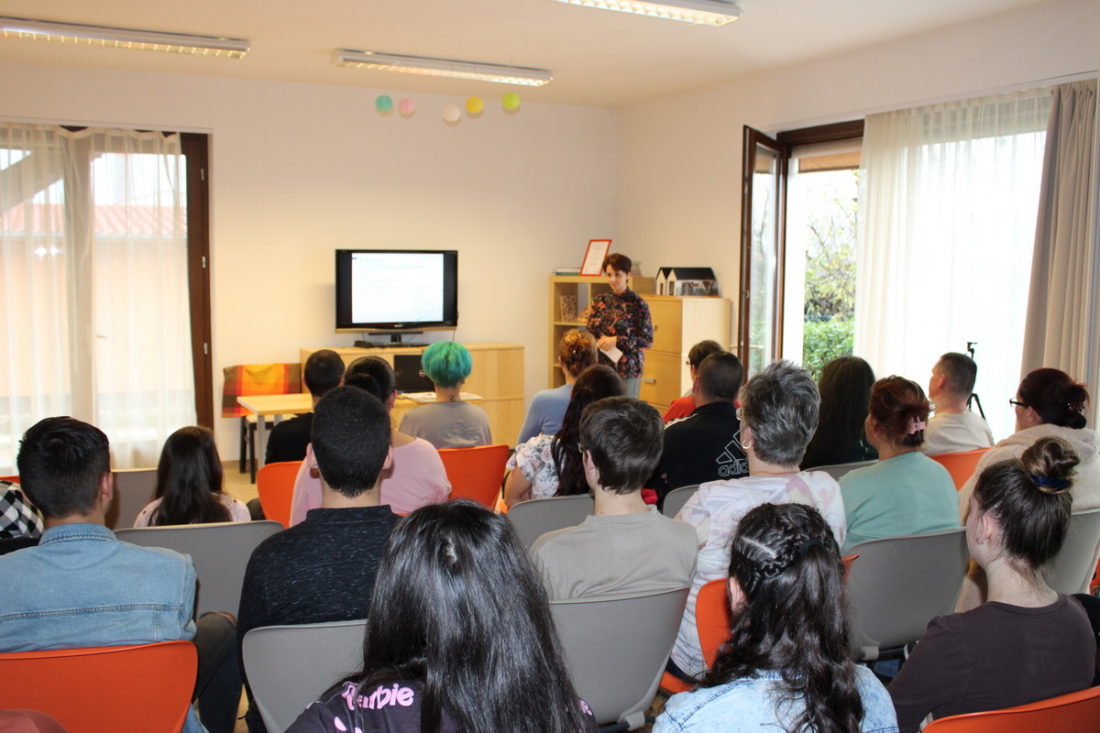 The Parent´s Academy
November 16 – The Parent´s Academy arrived to Nagybajom. Zsuzsa Vida, one of the cooworkers of the Foundation held a presentation about the changes of the vocational schools. Following that Hajnalka Malinkó from the Budai Healthcenter talked about the current situation of the healthcare, about the changes at the jobmarket and about the new requirements of this field.
In the afternoon, Szandra Kovács (NB1) introduced the University of Pécs and it´s healthcare courses. Lili Fülöp (NB2) talked about the dietitian major of the same university. Lastly, Eszter Bogdán (NB1) held a presentation about the Eötvös Loránd Tudományegyetem and about the McDaniel College and discussed with the children their dream majors and the reqirements of the different universities.