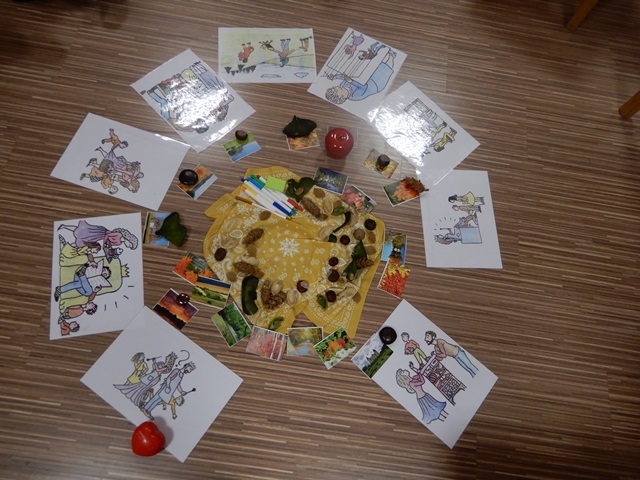 Parents Academy – through the eyes of a parent
"I would not miss it! It's like coming into a family with you. I missed you." – Such and similar sentences were uttered at the gathering led by Beáta Illés to the group of K4 parents, for the third time.
The topic of family and family types was discussed by the increasingly accustomed team on Friday. After the image and crop selection tuning, arrival, and short experience reports of the last eight months, everyone randomly drew a picture depicting a family type. The images, with one exception, depict families upset from their balance. You could say that there was a conversation about them. And in parallel with them, about ourselves, our lives, our stages of life, our struggles and joys. We could look deeper and deeper into each other – and into each other. Those who were troubled arrived calmed down, those who carried the burdens found fellow human beings, those who raised problems could take advice, or at least other points of view.
And the invisible bond between us became closer again.
Personally, I look forward to the next opportunity. And I'm sure I'm not alone with that either.  Judit Belovitz, parent