Informative presentation at Szentes
By the decision of the advisory board of the Foundation, another Community House is opening at Szentes, which is going to be the seventh city in which the Foundation operates.
On January 17th we gave a presentation about the admission, which is going to take place in March, for the representatives of the elementary schools in the district of Szentes at the local Family Support Center. Interested teachers and principals came from all of the ten concerned schools.
At first, Piroska spoke about the activity of the Foundation and the procedure of admission, and after that, we gave a presentation about our own experiences in the Foundation. We mentioned the unforgettable camps we took part in, our accomplishments and our recent studies at university. After the new mentors have introduced themselves, we answered all of the questions we were asked.
The application form of the admission of 2020 will be available by January 20th on the website of the Foundation.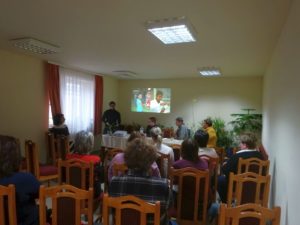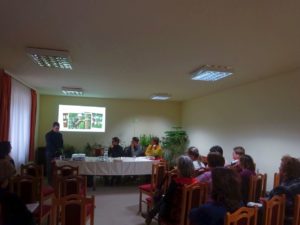 Brunó Faragó, second-year student of Law and Dániel Kovács, second-year student of Business Informatics Members of Group, Szeged 1