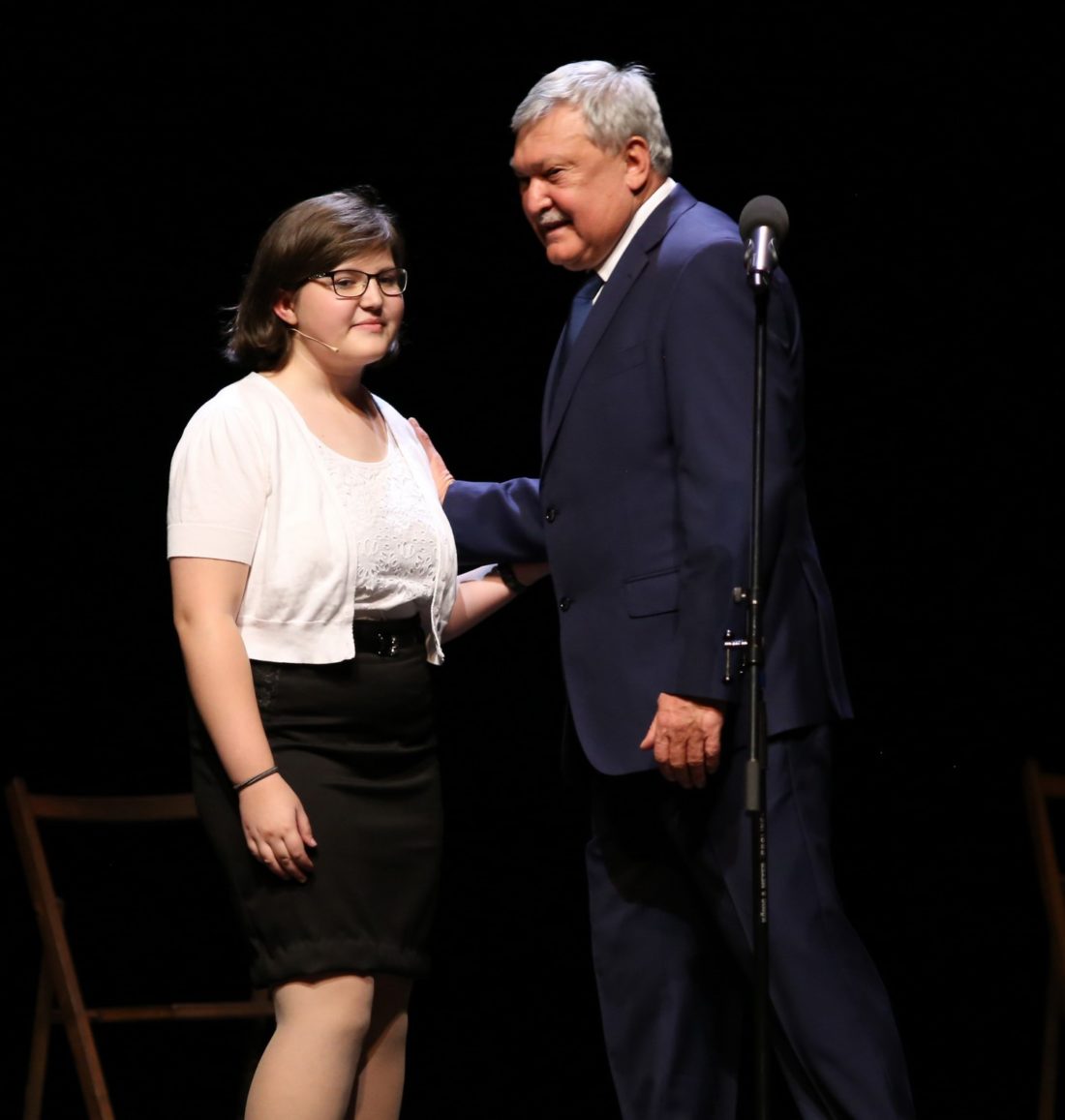 Wold Savings Day
We arrived very early to the Palace of Arts in Budapest with Mr Zoli on 10 November 2017. I was invited to the Wold Savings Day. We had to wait a little as we arrived much earlier but we were warmly welcomed. We had the chance to look around in the building especially behind the stage where the most interesting things happen. I was asked to take part in a quick rehearsal, I was shown where to stand, when to come in the stage and I got a portable microphone, the lights were set and everything was ready for the performance. As I still had time to relax and practice my poem in a nearby room.
Half an hour before the show I was asked to go to backstage where I met Mr Csányi Sándor and we had a little time to talk a bit.
Then the performance started with the introduction speech of Mr Csányi Sándor, who also introduced me to the audience with nice words. By this time, I was not scared and I could stand in front of the audience totally relaxed and calm so I could concentrate on my performance. I recited my own poem 'No Need of Wide Screen', which I recited during the Walk of Life Day last year. I think, now I was much better and I cannot say in words that feeling on the stage. It was wonderful to hear all those people to give clap to me.
After my poem, we had the chance to watch the other performers, many high quality and interesting performers stood ion stage that night.
After the performance, many people came to congratulate me, which made me really happy. By the end of the day, I was tired but very proud and happy.
Patyi Izabella, group 3 Szeged