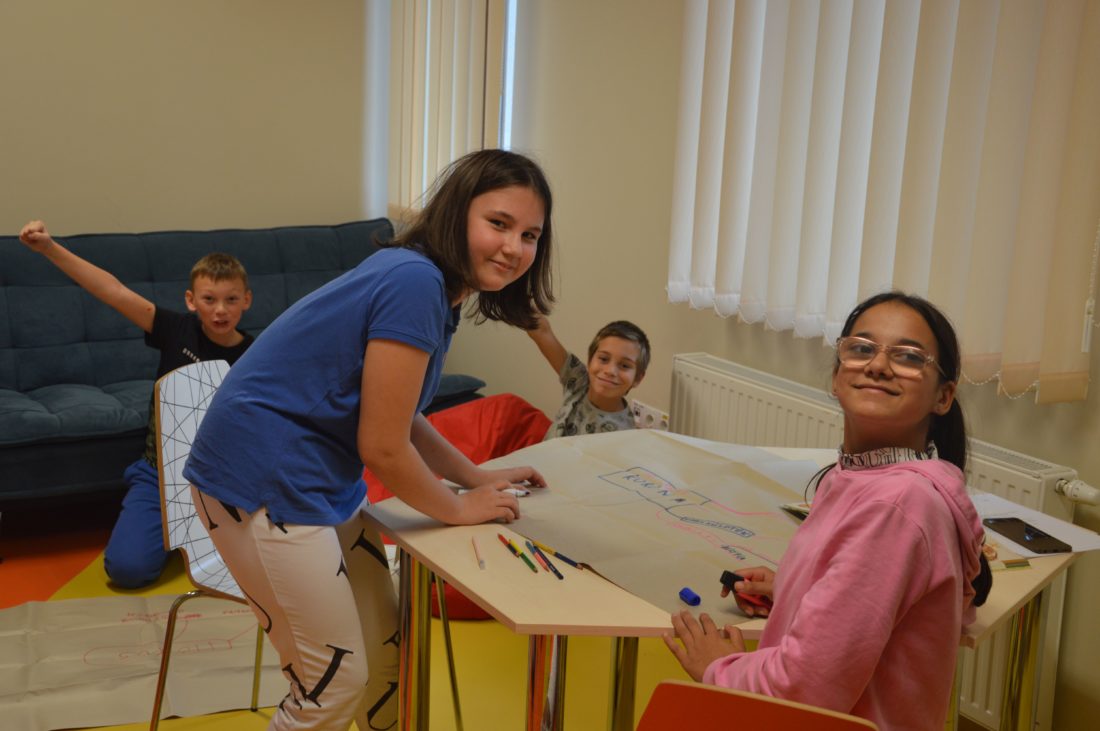 Learning to learn
The Csányi Foundation will also help the admitted freshmen from the very beginning with a training in learning methodology. The first part of the training always takes place in the freshers' camp, and then the work continues in the community centre during the school year. On 30 October, we studied with the freshmen from Jászság.
During the training, the ten-year-olds of the foundation learn learning techniques and get advice not only for learning at home, but also for giving presentations and speeches at school. We teach them the benefits of teamwork, they get a taste of shared success, we teach them that everyone has strengths, that it's important to help and accept each other, and that bullying is given zero tolerance. We work to provide opportunities to be creative and to use the Internet wisely. We look at who, what and how motivates learning; who values what and how they prioritise their values. After talking about motivation and values, we tried to formulate individual short and long-term goals. Once we have a goal in mind, we need to think about the steps to achieve it. Since time management is also an important factor in our lives, we took a look at how we spend an average day. We agreed that if we consciously incorporate good habits into our daily lives, we can get closer to our goals.
We made sure that the sessions were fun, as reflected in the photos uploaded to the gallery and confirmed by the children's comments.