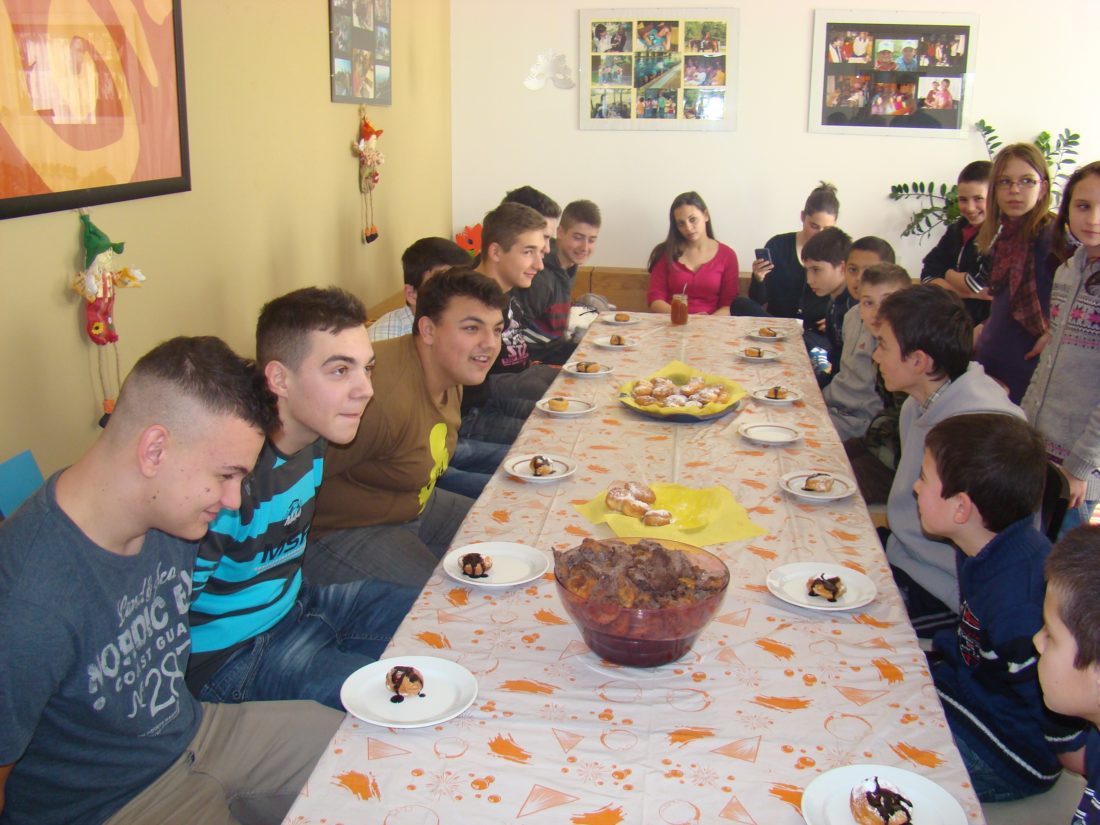 Spring Greeting
Spring has arrived to Nagybajom with new activities.
The children took possession of the sport equipment and musical instruments we won in tenders and the children along with their mentors baked donuts with volunteers.
We followed the decade-long tradition of baking donuts in and around Nagybajom during carnival time. Tunde Varga and Judit Horváth, our enthusiastic volunteers, helped us making donuts that were eaten by children and adults together. The first donuts were eaten by the students who took part in the Donut Eating Competition.  The sports equipment (soccer ball, volley ball, fit ball devices, gates, nets and table tennis equipment) had a huge success on Saturday among the students as well. We launched our table tennis tournament, where the high school students and the little ones played together. We wish the participants good luck for the following rounds!