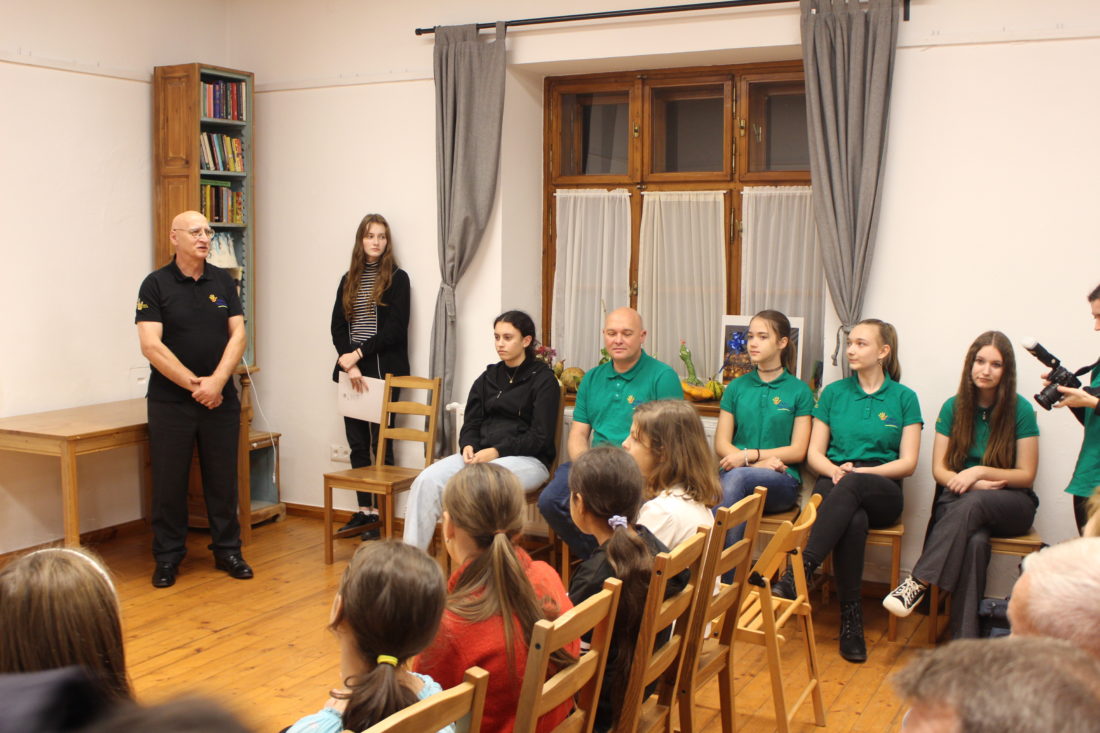 Exhibition of our nature photographers at Déryné 6 Gallery
We were delighted to host the exhibition of our nature photographers, so popular within the Foundation, in our Jászberény Community Centre. We are very proud of the quality of the work, which will first be shown to the general public and then be taken on a tour.
At the opening ceremony, after a welcome speech by Dr. Miklós Radoszáv, the operational director, Emilia Peták, a member of the Jászság 2 group, presented us with a beautiful, clear song, and then Jázmin Kálmán, a member of the Jászság 1 group, welcomed the guests with a poem. After the invitation of the exhibitors, Attila Borsányi, one of the most outstanding nature photographers of Jászság, presented Anna Benczúr with a photo of his own as a surprise for her work as a photographer, which we thank and congratulate her for!
"The Csányi Foundation Nature Photography Club was founded in 2014 in Szeged. With the support of the Foundation and continuous self-development, our team of only a few people became acquainted with more and more photographic techniques. Within a few years, enthusiastic nature photographers from other community houses of the Foundation, including the Jászsági Community House, joined us. Regular field photography trips gave us plenty of opportunities to improve our photography skills, helped by annual workshops. The Foundation also provides opportunities for these activities during the summer with the traditional All-Art Camp and the Baksi Nature Photography Camp." Anna Benczúr Szeged Group 2
Congratulations to the creators and their leader! We wish you all the best for the future!
Mentor: Péter Mikics
Mentor assistants: Anna Benczúr, Luca Berta, Szabolcs Turuczki.
Creators:
Fanni Török Szeged Group 3
Bánk Kohári Szeged Group 3
Molnár Emma Szeged Group 2
Pajor-Vincze Anna Szeged Group 2
Pintér Nóra Jászság Group 3
Petrovszki Ramóna Szeged Group 2
Sas Maja Jászság Group 4
Sebesi Fanni Szentes Group 1
Szirovicza Zsanett Szeged Group 2
Kristóf Tóth Nagybajom Group 3
Vass Szandra Szeged Group 2
Anna Benczúr Szeged Group 2
Berta Luca Szeged Group 2
Turuczki Szabolcs Szeged Group 2
You can view the exhibition online here!