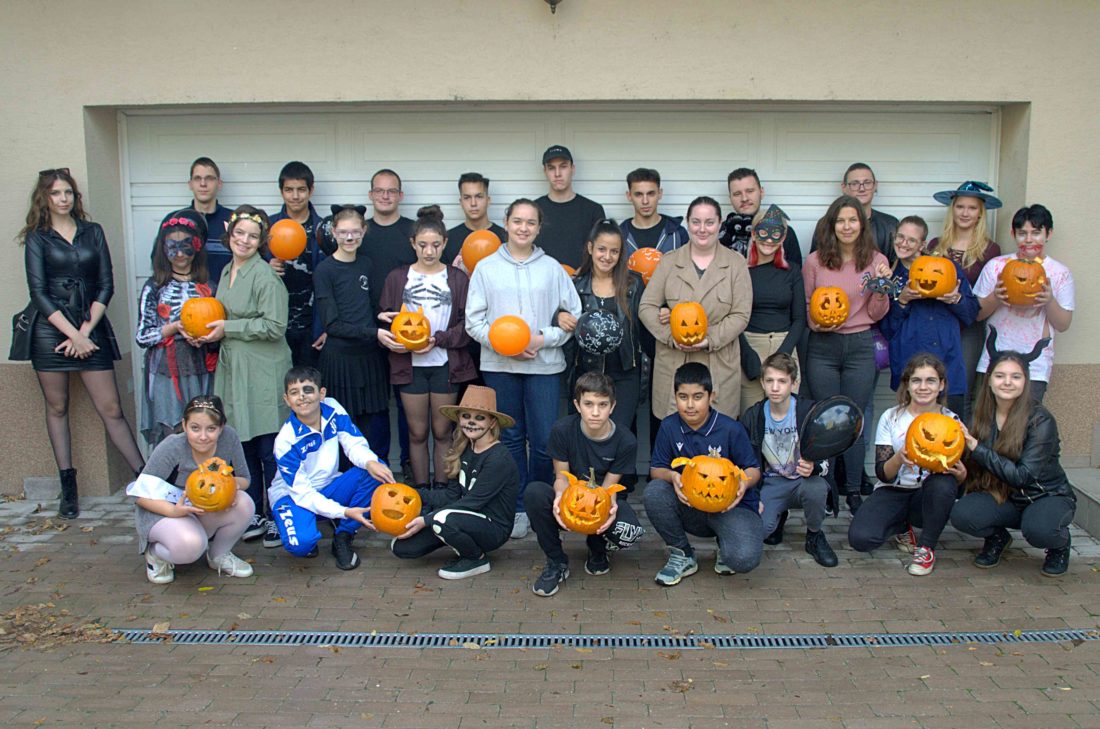 Pumpkin carving and treasure hunt at the Halloween party of Kaposvár
Frightening figures arrived at the Community House of Kaposvár on Saturday. The scary creatures, vampires, zombies and ghost brides massed for a Halloween party. Kith and kin of the youth of Kaposvár – students from university, primary school and secondary school – appeared, to spend the afternoon together.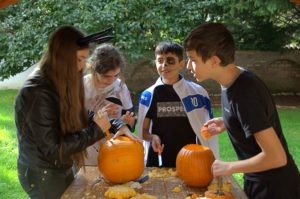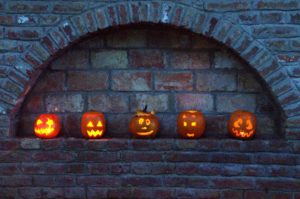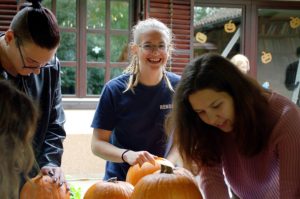 Plenty of programmes and sweets awaited the children at the special party. The programmes started with pumpkin carving, where many orange vegetables waited to be turned into jack-o'-lanterns by the youth of Csányi foundation. The team got down to carving enthusiastically, many tried to make unique pumpkins resembling cats or monsters, while others stuck with more classical designs. Not even the rain in the early afternoon could break the enthusiasm, and fantastic lanterns were made, which got lighted when the evening approached, providing
Mask making was a great success as well. While the treasure hunt proved to be difficult, the prize was found in the end, in the washing machine. The university students prepared a Halloween quiz that resulted in an exciting play. And all the sweets were just the cherry on the cake.
Those, who were till not tired after so many programmes, could keep going by playing 'Just Dance' till the evening. Everyone got tired, but one thing is certain: the party was great, and most importantly we were together – chatting, laughing, and having a great time.
Translated by: Lassu Levente Kaposvár, group 1