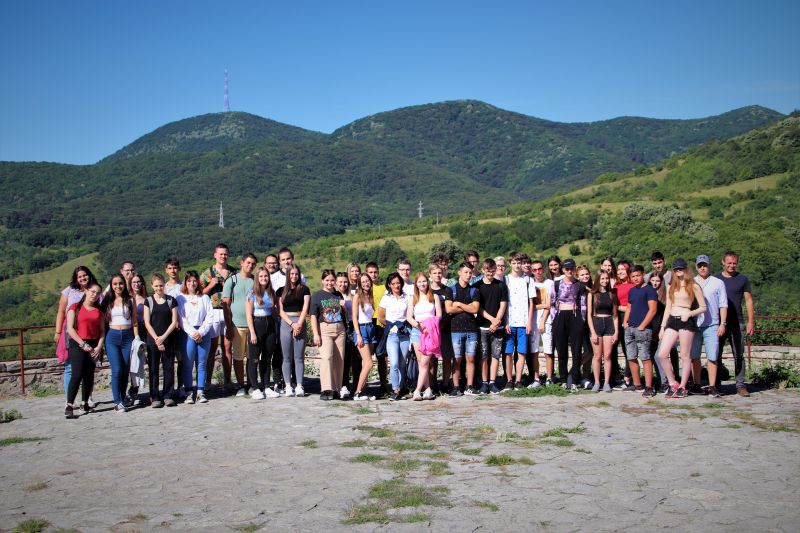 History and heritage camp – Transylvania
The 10th class groups set off for this year's thematic camp in Transylvania on 17 July 2022. Transylvania is a special part of the Carpathian Basin, which is also a very important place for Hungarians. That is why we came here, because we can learn about our roots, meet Hungarians living beyond the borders and admire the beautiful landscapes, learn about the history of Transylvania and go on excursions. The long bus journey was not a waste of time either, as there was plenty to talk about. We met our guide, István Magyari Vass in Arad, who, as a Szekler man, introduced us to the region and the history of the city. At our first stop, the Arad killing site, we stopped at the monument to the Martyrs of Arad, an obelisk on top of an artificial hill. On one side is the date of 6 October 1849, and on the other the names of the thirteen martyrs of Arad in the order of their execution. The ashes were buried in small coffins under the obelisk on the 125th anniversary of the death of the soldiers on 6 October 1974. We laid our wreaths with the national ribbon, with all our houses represented, and then sang the national anthem together, remembering those who fell for our country and the national day of mourning. In the evening we took up our accommodation in the lobby of the castle in Deva, from where we will continue our weekly programme. Tomorrow, we will sightsee here and in Sibiu, and in the following days we will explore Szeklerland.
András Gál, mentor
Check out the Gallery!