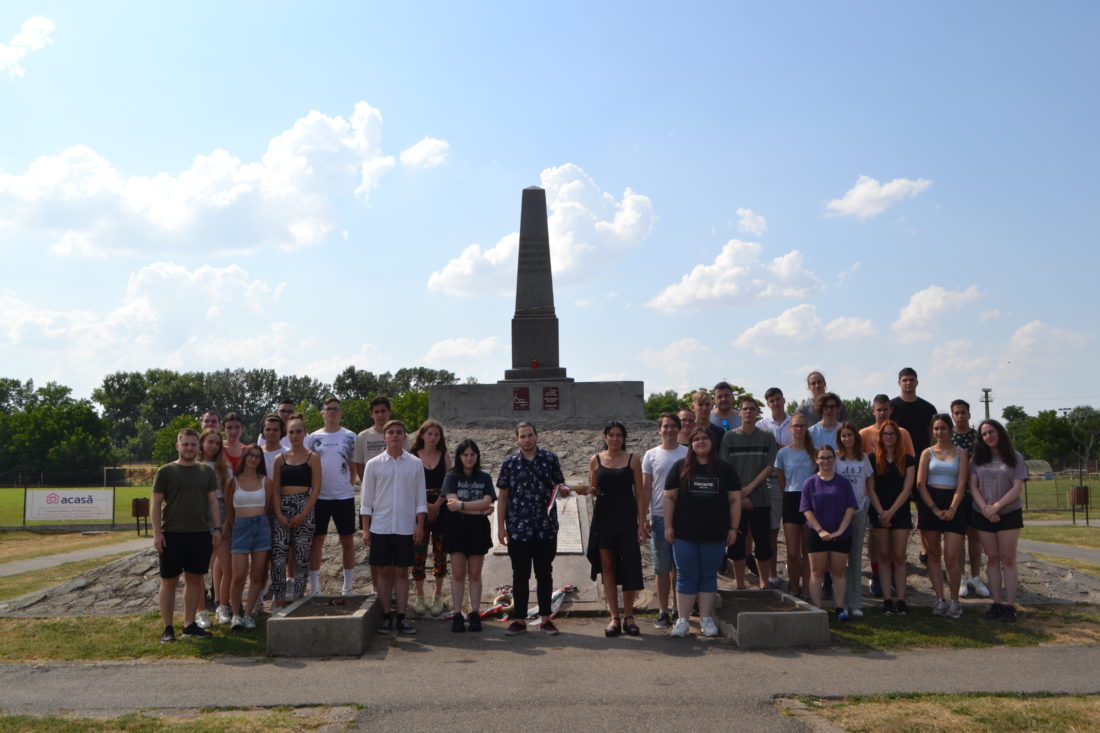 History tour in Transylvania
Finally, the team was together again, and we were able to travel to Transylvania. It was a long trip, but we had a good time talking on the bus, and we had time to share our experiences and enjoy each other's company. Our tour guide István Magyari Vass István, who joined our team in Arad, gave us a description of historical Transylvania, about parts of Romania, parts of Transylvania, the history of the country and Transylvania in general, and shared interesting and useful information, which will be a great help for the programmes of the coming days. In Arad we laid a wreath at the memorial of the Martyrs of Arad as a mark of respect. Tomorrow, we will spend the day in Deva and Sibiu, getting to know the city and its sights in both places, and then we will take up our new accommodation in Székelyvarság, from where we will organise our Transylvanian night-hikes in the coming days.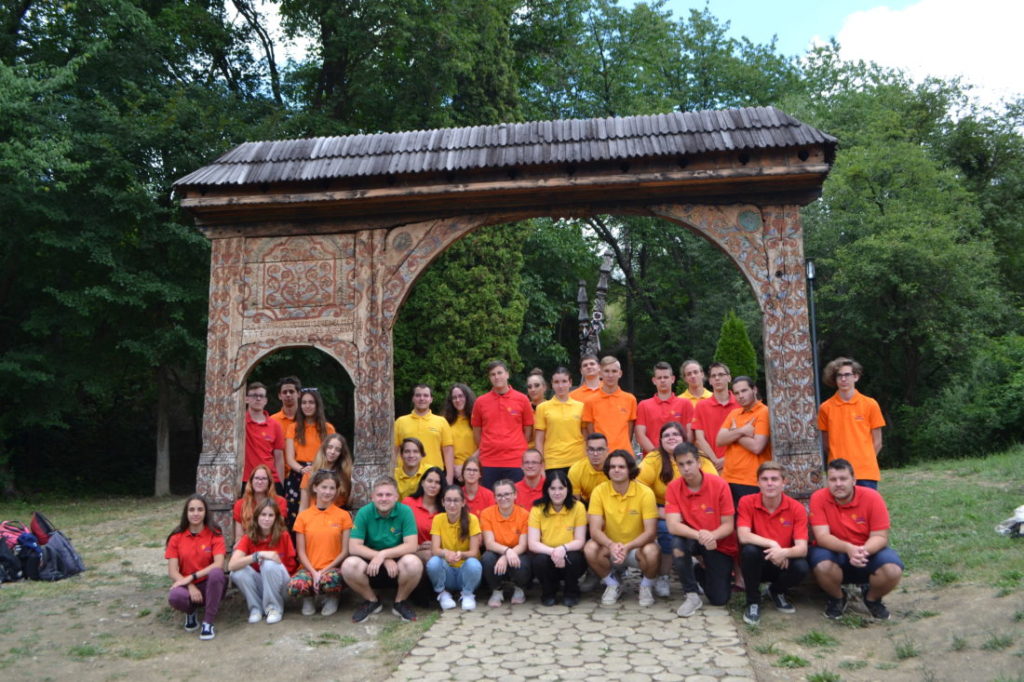 For more pictures visit our Gallery.
"This summer we were able to spend a week with Pécs 1 and Kaposvár 2 groups. It was a great pleasure for us to visit all the famous places, cities and sights of Transylvania, as we had planned. The atmosphere of the camp was based around the szekler mentality, which gave the impression during the week that people around here are ordinary yet endlessly grateful. The same peaceful mindset was created for us by our tour guide, István, despite that most of the time our hikes happened in great heats and colds and being a girl from Alföld myself, I found the terrain a bit difficult to approach. We'd spent the first night at Deva and the following day, we discovered its castle for ourselves. This was our first challenging hike, climbing up upon hundreds of stairs. The next place we visited was Şumuleu Ciuc (Csíksomlyó). We heard from our tour guide about an ongoing rivalry of decades between the people of this place and Odorheiu Secuiesc (Székelyudvarhely). As a way of poking at them, they'd often carve the text "Itt es jobb, mint csíkban" meaning "Here's still better than in Csík" into gravestones. We passed by multiple times the already mentioned Székelyudvarhely and finally, on our last day, we got the chance to walk the streets of the city. We learnt that approximately 97% of the city's population is Hungarian and it's considered to be the "szekler capital". One of Transylvania's environmental treasures is the Lake of St Ann, which is of vulcanic origin. Walking along the lakeside we were even able to catch the sight of a bear. Moreover, the most beautiful place we visited was Cheile Bicazului (Békás-szoros), the surrounding mountains as well as the Red Lake (Gyilkos-tó) located nearby. My personal favourite was tje day we spent in Corund (Korond), where we travelled around with horse-drawn carriages and our stations being the locals as we got insights into their works. They made jam and syrup from plants and herbs, after which we were invited to a hearty lunch of homemade delicacies. During our trip we took a walk in the peat bog of Fântâna Brazilor (Fenyőkút). Our favourite here was obviously the blueberries whoch we got to taste as well. Finally, we were given a glimpse into the life of a master who works with tinder mushroom. We saw the mushroom in its raw form then also as it was processed. We also learnt how much time his creations take from the get to go. In fact, there's no rest, as one of the products is finished, the next one will have to be started, but this is one of the beauties of this rare occupation. We spent our final day in the salt mines of Praid (Parajd), where not just the pleasant environment, but also numerous ways of engagement awaited us, like swing beds, table tennis and more games. This mine is a true treasure chest for Transylvania's economy was once created by the sea. Later we visited Seiche (Szejke) to see the Mini Transylvania Park filled with scale-modells of all the castles, churches, monasteries and cities of the area. Beside that, we'd walked along the path which was created by sixteen szekler gates in a row. At the end of the path, we placed a wreath onto the grave of Balázs Orbán. The final evening consisted of a competition put together by student mentors, where we had to answer nearly thrity questions based on everything we'd learnt, seen and heard this week prior. There were some simpler and some more difficult one as well. Fortunately, it was a team game and we were able to answer quite a lot of their questions, since everyone remembered at least one piece of information. After that we followed through our own tradition, the Jar of Joy, then reading out our own thoughts of this camp. The only thing on our list left was a long night's sleep before the long, tiring journey home. We are incredibly thankful for the opportunity and organisation of the camp abroad and as always, we leave with plenty of wonderful memories and experiences."Füle Viktória és Székelyi Fruzsina, Jászság 2-es Group