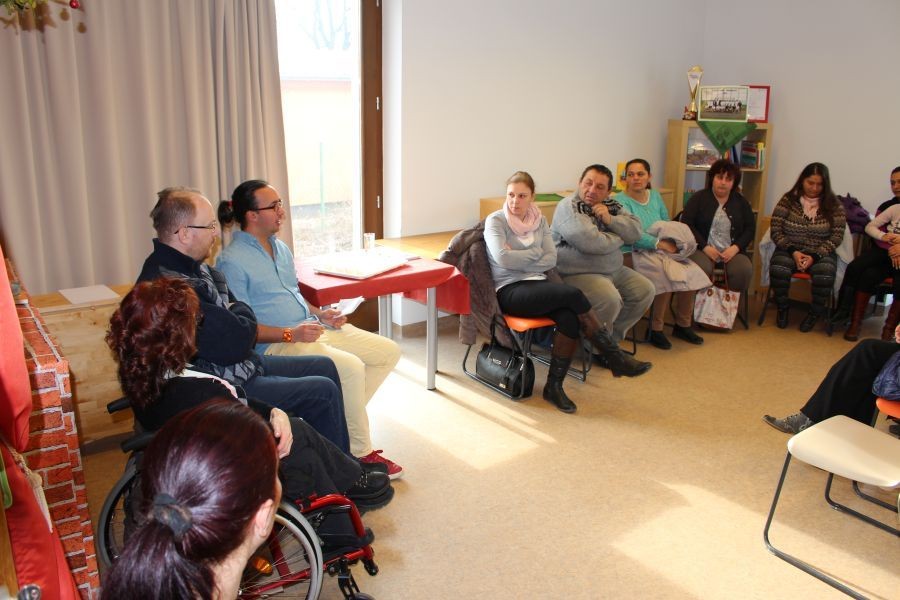 It is full again
On the 11th of February there were several events in the Community House of Nagybajom.In parallel with the children's lessons (hungarian literature, IT and language lessons) there was a presentation held for the parents as well. From 9 o'clock a parents-teacher meeting was held for the NB1 group, where they they discussed the past term's events,  set targets and aims for the next year.


After the parents-teacher meeting, within the confines of the Parents' Academy, Bence Sebestyén  (fitoterapeuta) had a presentation about  healthy lifestyle,  which we would like to continue as a tradition.
During the afternoon The Advocacy Forum held its assembly, where the stakeholders discussed their suggestions and comments concerning the operation of the Community House in order redound the more effective work of the Foundation. The whole atmosphere was determined by the carnival period, as our volunteers;Tündi Varga and Judit Horváth baked donuts for the guests.
It was an eventful, helpful and a great day.