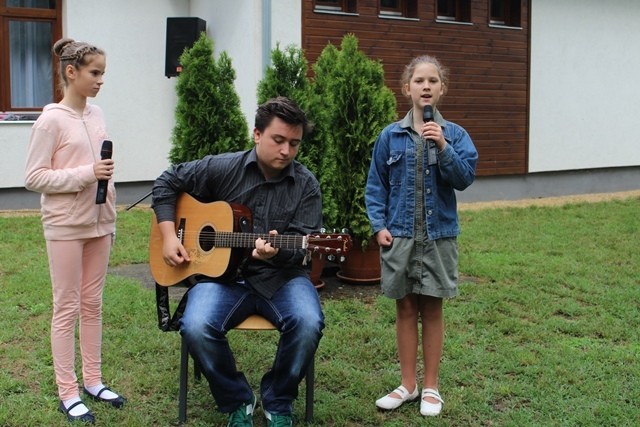 Invitation to a festive performance
Today (on the last day of July) we had the second performance in Kaszó at the ecological centre and it was as enjoyable as our first concert there a few years ago and we prepared for this one just like that time.
Today's opening ceremony was about the brand new park of the woody creatures and the educational path of the wild animals which has been built recently. It was a real pleasure to me I could play music with the youngest of Kaposvár. Lilla Fekete performed a pretty good poem about how to love animals. It was absolutely great! Moreover Dóra Gregor sang a beautiful song from the famous musical 'The Jungle Book'. Honestly she sang like an angel. I saw on the face of  the other people and I knew they thought the same. It was brilliant. When Dorka sang I looked their face and I thought this is the silent that every artist desires. To be honest even the birds started to sing when we played. So fascianating! After the performance we took a walk on the path we saw boar, deer and after all we received lots of congratulations, of course these compliments were for my little fellows. Many thanks for Kata because we could be there today.
Áron Debreceni Kaposvár 2.