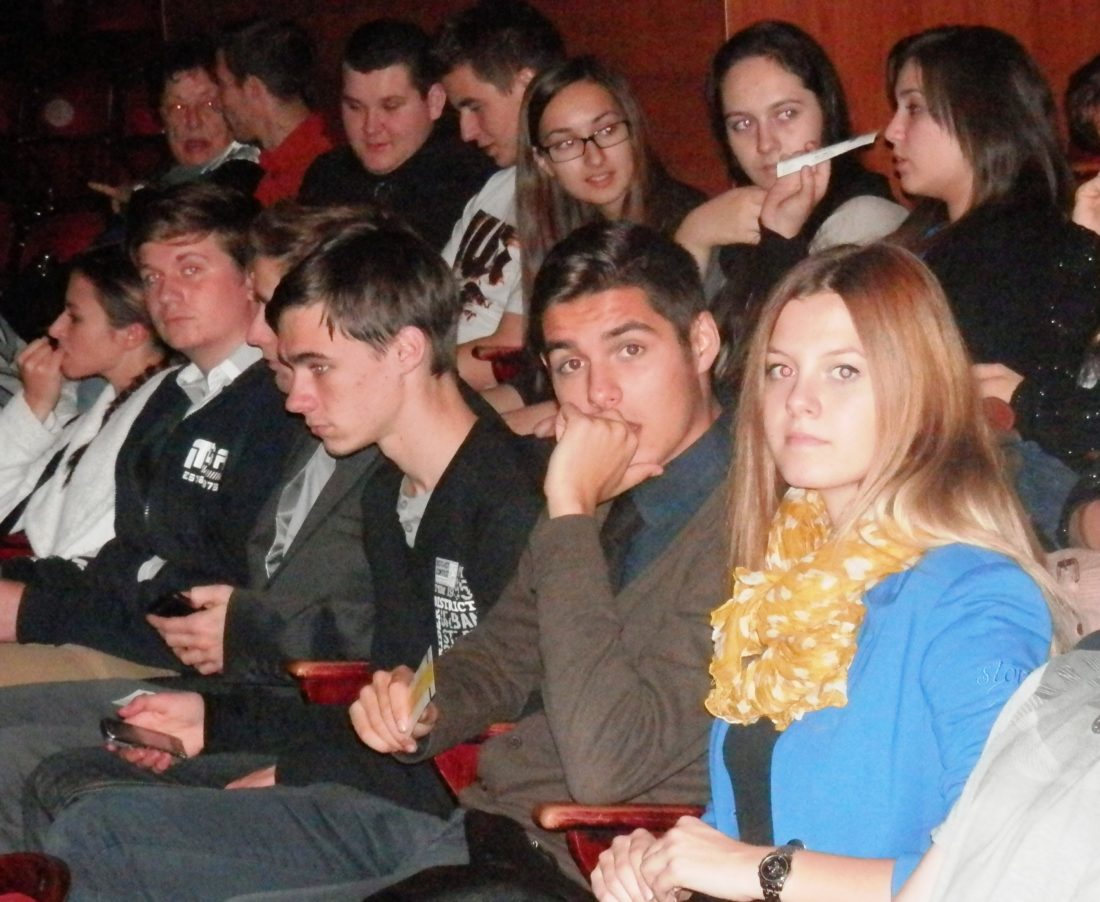 Groups from Jászság in Budapest
On Sunday (24th November) the three groups of Jászság went to Budapest to see the 3D Van Gogh exhibition and the Black Stem Cherry play in József Attila theatre.
On the way to Budapest, some of the students gave us short presentations about the programmes in Budapest and about the artists. In the morning we saw the Van Gogh thematic exhibition in the Vam Designe Centre where some of his paintings were shown in 3D. This special technique brought the life and spiritual state of Van Gogh even closer to us. It was an experience for those as well who are not keen on exhibitions and art.
After lunch we arrived to József Attila theatre. The story takes place during WW 1 in Bácska, which is allocated to Serbian-Croatian-Slovenian Kingdom in accordance with the Treaty of Trianon. This act changes the private lives of our main characters deeply. It was a surprise to see the honour at the beginning of the play to our compatriots from Délvidék. After the two-act play, we had the opportunity to talk with one of the actors, Rékasi Károly who is from Jászberény, and we got dedicated certificates of merit.
After an experience packed day we headed back home. Those few hours in the theatre made me think about the way of the fate of Hungarian people and why we still cannot face with the loss that the Treaty of Trianon caused for us.
Thank you for this day!
Major Anna, group 1 of Jászság