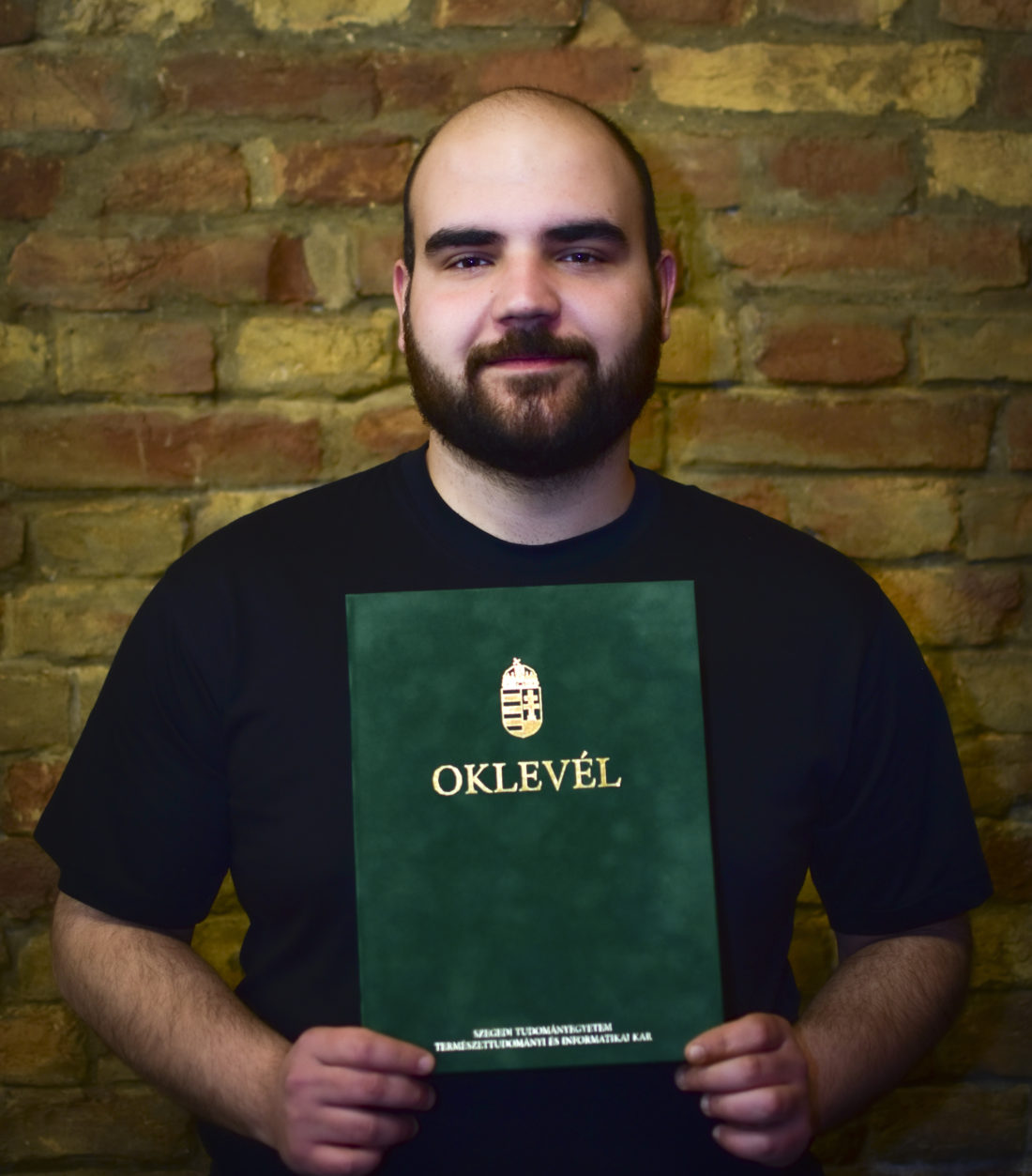 I successfully obtained my degree
Soon it will have been thirteen years ago that I had gained admission to the Csányi Foundation – an event that later turned out to be a life-changing one. These many years ago, when I learned that I had been admitted to the Foundation's Guidance Program, I had the faintest idea that this would be the beginning of a new phase in my life. With all these affectionate memories, unforgettable and pleasant experiences, and vast knowledge, now I have reached another significant milestone in my life; I received my bachelor degree in Electrical Engineering, at the University of Szeged Faculty of Science and Informatics.
During this more than one decade, I could rely on the support of the Foundation, my mentor, as well as my group mates. I would like to say thank you most sincerely for this time of life. I had the opportunity to become the member of a group on which I could always count on, and which stood by me in both good and bad times. I would like to say special thanks for my mentor, who tirelessly helped me during all these years.
Attila Koza,
Group 2 of Szeged