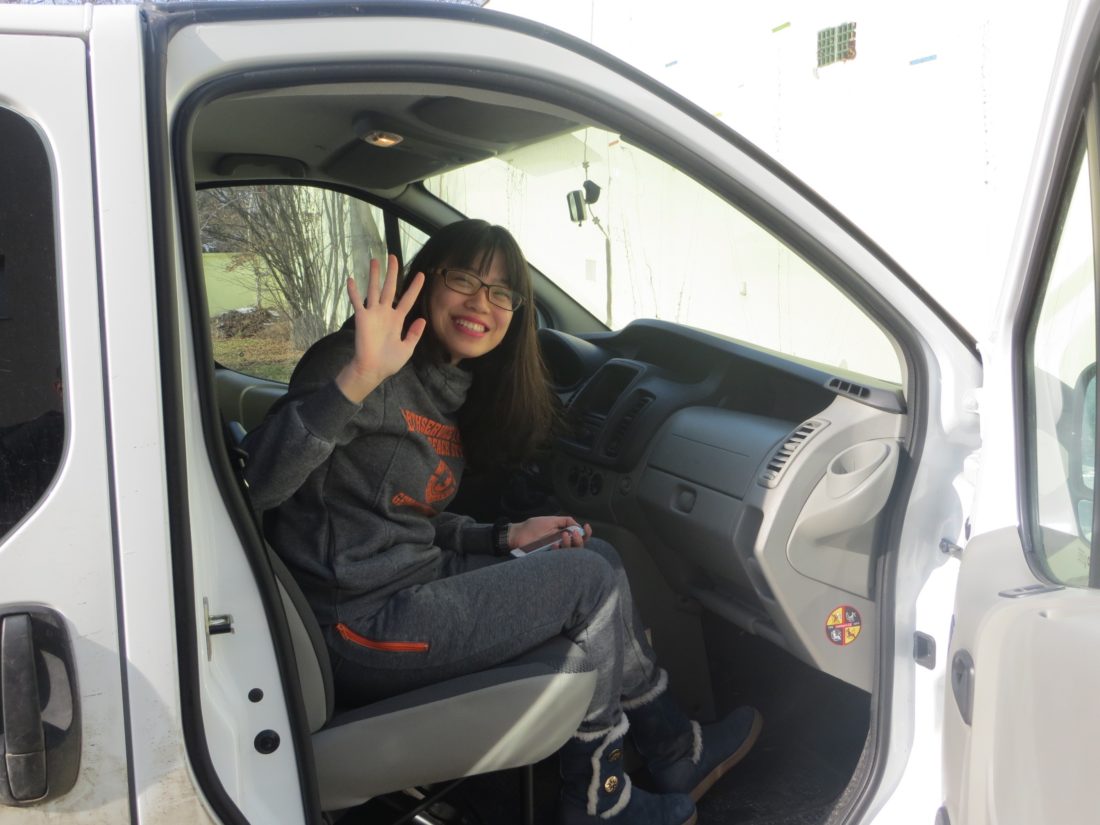 Good bye Szeged!
My three weeks in Szeged  is over.
It's hard to say goodbye to this beautiful town. I like the kids, the mentors, the landscape and the town centre here. The kids in Szeged Community House have been nice to me. I introduced  the cultural difference to them in class and they taught me skating in the skating rink and kept me company in the exciting swimming pool. I really had great fun in the skating rink, in the swimming pool and in the sausage museum. Thanks to them, I haven't  felt  lonely in the past three weeks.
In English classes,  they were curious about about China and its culture, they also asked me bravely. I was always glad that they wanted to know more about Chinese and Taiwanese culture.  All the kids had known Hongkong but Taiwan was a new concept to them. I was happy to let them know this small island, which is my country.
Anna, a 14-year-old girl, is really good at speaking English. I accidently triggered the alarm in the house last night when I came back home. I called Peter, but we could not speak, then my phone rang and Anna said that Peter asked her  to tell  me that he was already informed about what was happening in the house (alarm went off) and told me not to worry about it too much he is already on his way to the Community House. I was relived!
Not only Anna, but many of these kids have helped me this way. I couldn't appreciate it more. It's also hard for me to say goodbye to Zoli, Piroska and Peter, the three mentors here. Zoli was really warm hearted and nice. Without him, I even wouldn't know how to get to the shopping centre by train. Zoli has been an excellent  tourist  guide and a necessary translator. Piroska was always nice to me. She asked me feel free to have the pizza she bought, got me a guidebook, asked me if it was warm in the house in the evening. Although she just started learning English several months ago ,it didn't stop her from caring for me. Peter is warm hearted and caring. On a weekend the heater in the house didn't work and he came to the house  just to see if I was fine and he said he was so worried.
I want to say thank you to all the kids and the mentors here. Thank you very much indeed !
I wish more and more volunteers to come to the Community House in Szeged and be better friends  to these kids than me. Also, I hope the next week would be enjoyable to the kids in Jászberény!
Julie, AIESEC volunteer from China