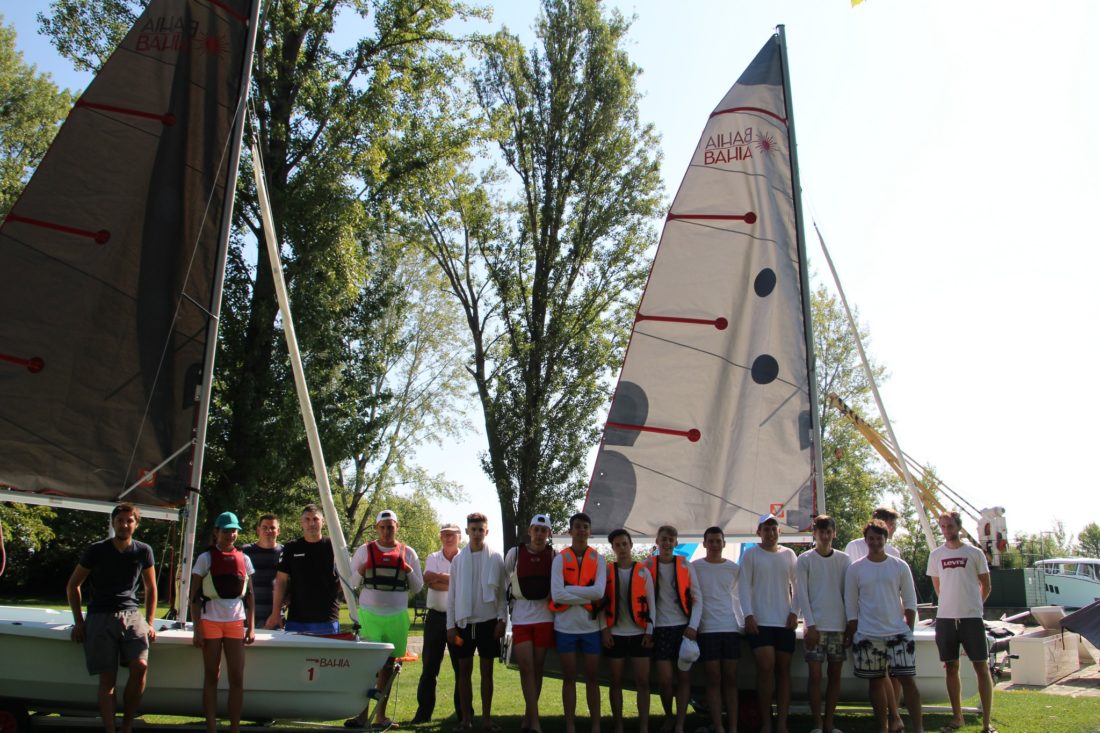 Sailing camp at Balaton
5th day – Friday morning we spent our time on the water. The weather was pleasant for sailing. Today we practiced gybing (jibing). All of us became more and more brave on the water. We spent the early afternoon in the arcade room, where we played bowling, billiard, and table football. Later on we went to the football pitch, where we played a close game and after we had some strength training. We finished the day with a FIFA tournament.
Dénes Kormos – Szeged, Dominik Steinbach – Mohács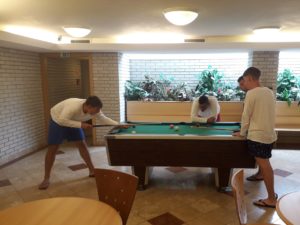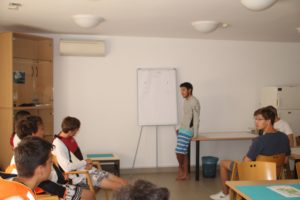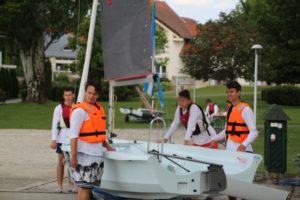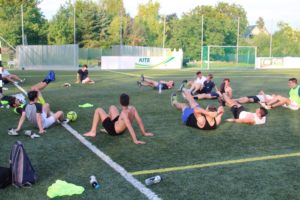 Thanks to the good weather, we decided to set the boats ready to sail. Because of our sailing skills, improved it was easier to prepare so we had much time on the water. In three boats almost everybody accomplished the tasks on pro level, so it was more enjoyable.
In the afternoon we couldn't go out to open water, that is the reason we were learning about how to turn back a boat from an upside-down position. In the beginning everyone was frightened a little but there were a few brave candidates, who succeeded the task at first try after that is was not a question that everyone can do it. It went like that and the teachers admiringly declared about us.
Our remaining energy we spent on playing football. Afterwards we surprised our friend, Dénes Kormos, because he celebrates his birthday today. And the night we had pizza. It was also a great day!
Dominik Steinbach, Márk Suhajda – Mohács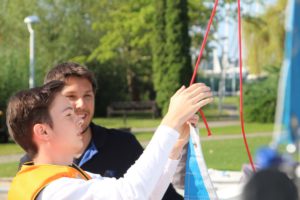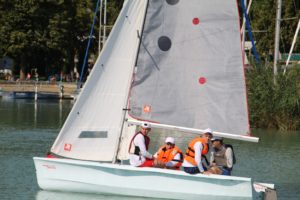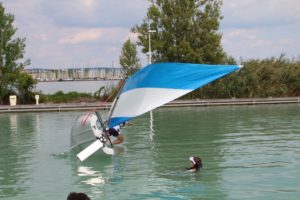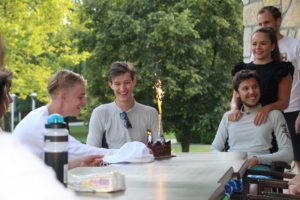 On Wednesday morning, after breakfast we headed out to sail, since the weather was perfect for that. We practiced turning on the water. After that we had lunch, which was followed by optional freetime activities. We could play mini-golf, bowling or playing some video games. In the afternoonn we were planning to go out to the water again, but the wind proved to be stronger than expected, so we went to the Sailing Museum instead. We learned a lot about the history of sailing there, which was quite interesting. We also learned what Kékszalag is, which is a great sailing event in Hungary. We could try amazing games, such as the surfing simulator, we were thought how to tie knots, and how to prepare origami ships. After, thanks To Tamás Csányi, we could fish, or we could swim in lake Balaton.  After dinner we spectated the Chelsea-Liverpool football match. We are pleased to take part on this day.
Botond Nagy –  Nagybajom, Tamás Burai – Jászberény, Dániel Zombori – Szeged,
"Personally, I am interested in sailing ships since I was only little, and now I am so glad that I can be here. I have learned a lot, and if I could have, I would have stayed  in the water all day long.
-Tamás Szélesi- Kaposvár
When I was informed that im coming to a sialing camp, I didn't know what to expect, but when we sailed out for the first time, it was way more exciting than I expected. I practiced a lot, and it is not going bad. I am looking forward for further opportunities.
-Dominik Steinbach- Mohács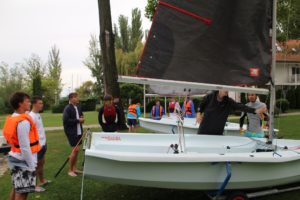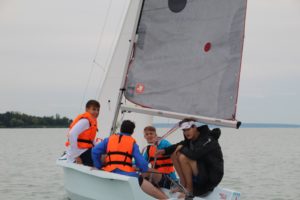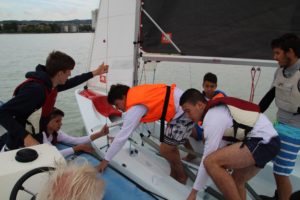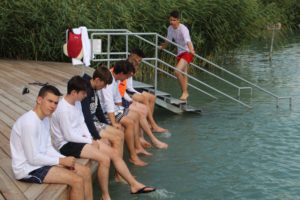 On Tuesday morning we attended a lesson right after the breakfast which was held by the sailing instructors. This time we could take a closer look into  the world of the sailing knots and the different kinds of "points of sailing". We were taught how to tie the bowline knot the takács knot and others, also how to turn with a sailboat. After that  because of the windy weather we went on a cycle trip to the Tihanyi Apátság. In the afternoon we played football with each other seperated to three groups. Afterwards we came back to our accommodation where we had a freshing-up shower and a warm dinner. We ended the day watching the Ferencváros – Zágráb football match.
Tamás Szélesi, Zsolt Bertalan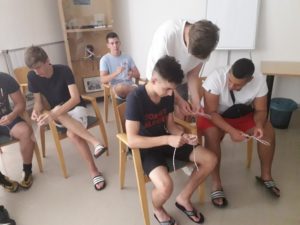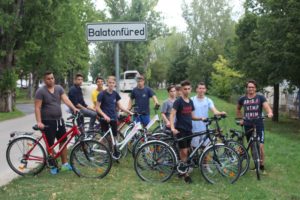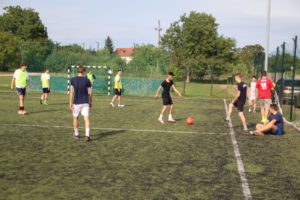 The Foundation's football team arrived to Balatonfüred.
Csányi Ádám, Jacqueline Leo, Jurasits Zsolt were waiting for us at the hotel. After lunch Jacqueline told us the programs after that Ádám and Zsolt gave us lesson about sailing, for example driving. We could tried the type of Laser Baiha boats, everyone could try the controlling of the boat. If the wheather will be good tomorrow we can go sailing. At the evening we spent the time with games.
Dániel Balog és János Kovács, Kaposvár