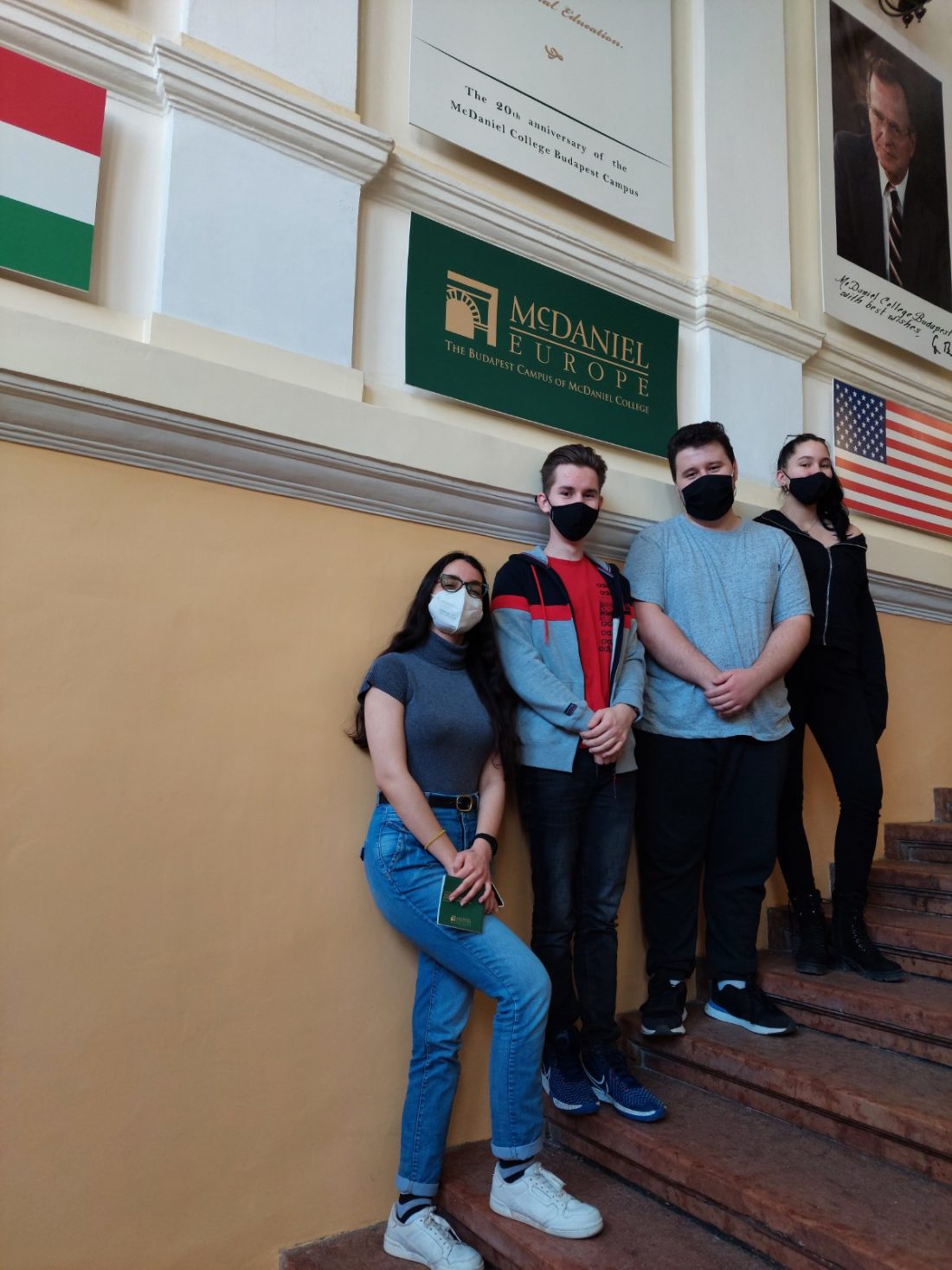 We attended an open day in Budapest
Today was mainly shaped by coincidences, but we loved it! On the 9th of March, there of us travelled from the community house of Kaposvár with our mentor to Budapest, to the Open day of McDaniel Collage. All of us still have a year left from or middle school years till graduation, so the topic of further education already interests us quite a bit.
McDaniel is a collage offering an American degree, its main campus can be found in the United States, in Maryland. The two campuses have a strong connection, so after reaching a certain amount of credits during your studies, there is a possibility to spend one or two semesters in the other part, on a whole different continent. The style of education is also significantly different from that of Hungarian universities. Lessons are held in much smaller groups, so one cannot just sit quietly in a corner, everyone is expected and required to take part actively. In addition, the system of lessons is much more flexible: you can take part in lessons of multiple departments, widening your horizon of this field.
After the presentation about the university itself was over, we were given a tour by students, and got an insight into the process of some lessons, by visiting ones in progress. Our way was shown by an Iranian girl, with whom we had a long talk afterwards, during which she shared her experiences as a foreigner, how she managed to integrate, and all the things the collage helped her with.
After this, our day became a bit more adventurous (here came the "unplanned, but nice, that it happened" chapter), and – as students of Munkácsy Mihály Secondary Grammar School- , we got to go to the opening ceremony of Munkácsy-awarded artist László Pirk, by favour of Operational Director Dr. Miklós Radoszáv. The opening itself was pretty special, not something like we would expect on an event like this: it went down in in an interactive way, so I feel like we got a better sense of the stories behind the paintings, and or feelings and thoughts about them also got more freedom.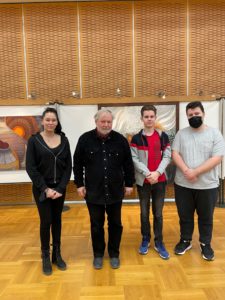 The ceremony was both opened and closed by the boys' quire of the Franciscan Secondary Grammar School from Esztergom, but between these, we got to hear about the wide variety and importance of arts in todays' world. I especially liked how openly they thought about art, as – as the organiser also highlighted – preparing a fuse can also be done in an artistic way. The painting also suggested interesting ideas: the fight between light and dark could be observed, which – in my eyes – was balanced in all of them.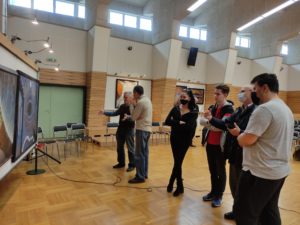 We could still fit tasting a hotdog at MOL into our day, and our desire of going into IKEA on the way home was also fulfilled (personally, it has been my wish for a long time). We walked around, and furnished the new community house mentally. This way, or little trip became much longer, however, it also turned into a team-building programme, and we returned to our little town full of new experiences.
Emma Sárközi and Dominik Antal
translation: Levente Lassu