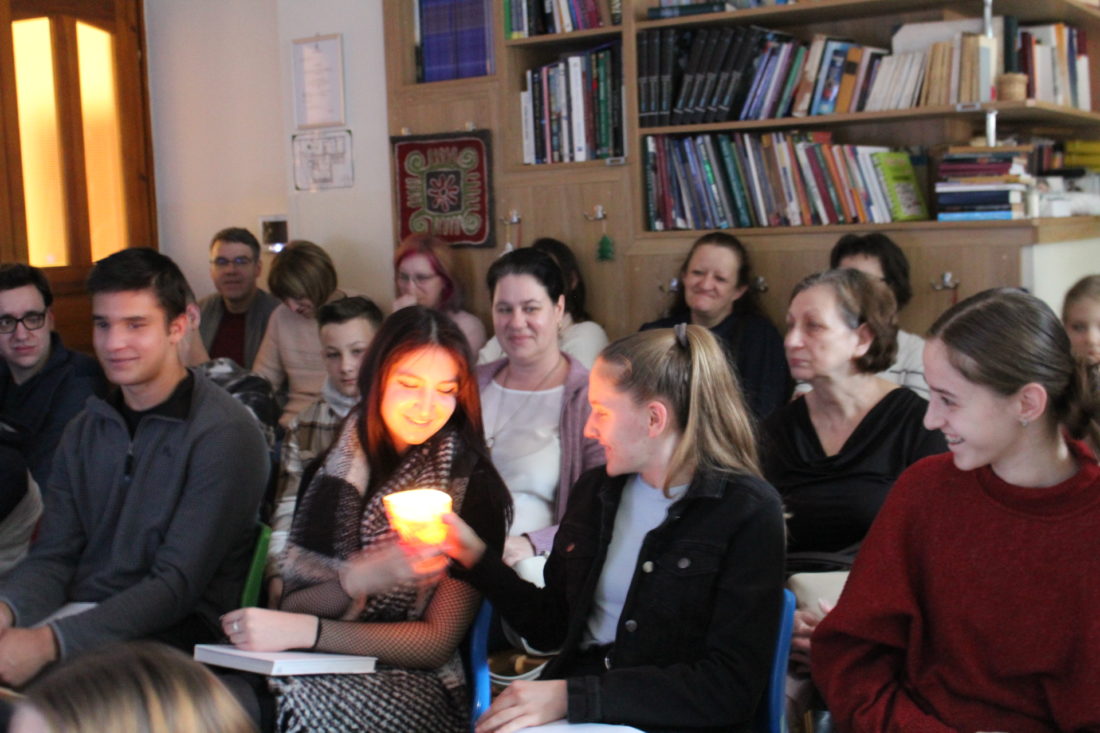 On the power of silence, music and togetherness
I was very pleased that so many attended the Kaposvár 2. group's Advent family day. At the event we learnt from fellow parent Piroska Debreceniné Gelencsér about the importance and significance of silence during Advent, the various feasts taking place at this time of the year and their spiritual and sacred connections. She also talked about the joy of waiting and preparing for Christmas as well as the complementary nature of silence and music. It has become a tradition in our group to eat slices of an apple together, which is a symbol of us belonging together. To our delight, we needed to slice a lot of apples. We passed a candle around, looking in the eyes and wishing happy holidays and peace to each other, which was a moving moment of our joint celebration and represented the spirit of Advent. Following the lecture, Levente Sipos sang a nice song, while our teahouse hosted great conversations and deliberations on our plans for the new year. In our craft workshop children and parents alike helped make Christmas decorations, for themselves and also as gifts for children with disabilities under the tutelage of Kolping Support Services – this helps us spread the spirit of Advent and Christmas and has also become a tradition of ours.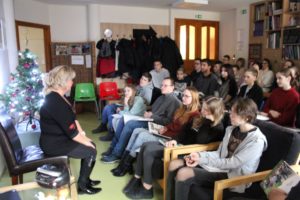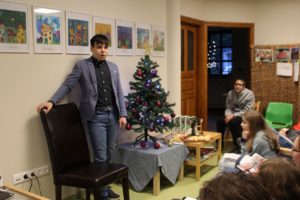 Present and outgoing members of our group, parents and siblings of our students, teachers, volunteers, all of us are grateful to the Csányi Foundation not only for the intellectual nourishment, but also for the generous gift packages of food, which we get every year and makes sure that our holidays are indeed bright and splendid.
And as a mentor, all I have left is to express my thanks to everyone who worked with us in 2022 so that our children can have a better future. I wish everyone a happy and blessed Christmas!
Angéla V. Sárközi, mentor