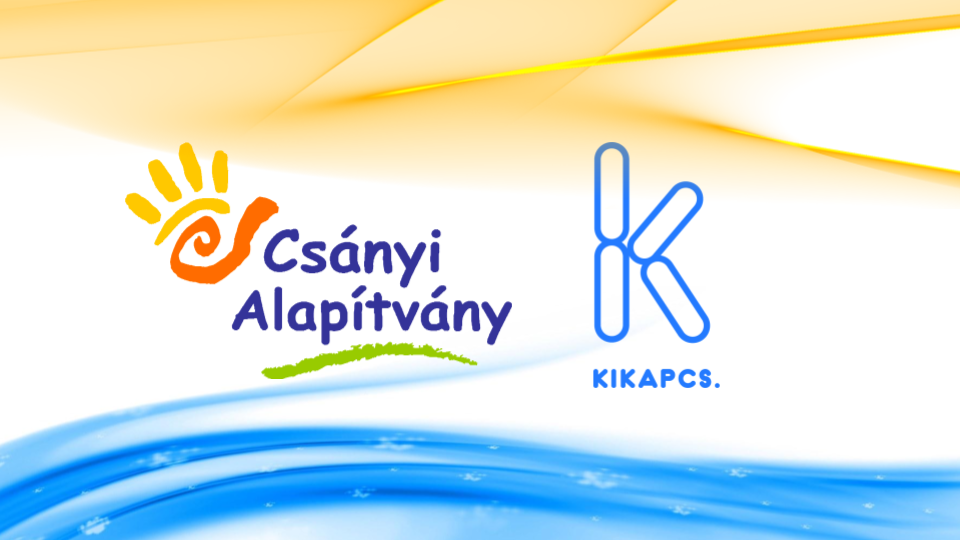 A KIKAPCSolódás éve – véget ért első együttműködésünk a KIKAPCS. Alapítvánnyal
2022 is the year of the CHANGE!
We are delighted to have been able to offer 10 families the opportunity to relax this year in our first partnership with the KIKAPCS Foundation. The KIKAPCS. foundation started in 2018 with the aim of providing a community and recreational opportunity for children with special educational needs (SEN) and their families.
The Csányi Foundation opened the doors of its four Community Houses to ten families with children with special educational needs living in difficult circumstances, enabling the winners of the competition to visit Mohács, Jászberény, Nagybajom and Szeged.
We believe that a loving, welcoming community completes the experience of relaxation, which is why we were honoured to host the families for three days and to become an island of peace for them in this busy, noisy world. The hospitality and helpfulness of our mentors and the cohesive spirit of the Community Houses is reflected in the experiences of the families:
"We first came across the joint call for proposals with the Csányi Foundation on the KIKAPCS. website and immediately applied. It was very smoothly organised and we were put in touch with our colleagues from Csányi. We had a great time – we got to go to the beach, but we also visited the Busóudvar and the memorial site of the Mohács massacre. We were perfectly catered for and the Community House in Mohács is very well equipped. We particularly enjoyed the many social activities – and I finally learned to play UNO! Thank you for the opportunity and we would definitely recommend it to others."
"The strangest feeling was that we weren't looked at as freaks – we really felt like we belonged somewhere, and it was this sense of community togetherness that really made us relax. And the house in Nagybajom is very peaceful and quiet, the first night we've slept through in a long time. And Szilvi [mentor from Nagybajom – ed.] helped us with all her heart and soul, we went to the Katica farm, where not only my son but also I could relive my childhood, but just being close to nature was wonderful. I will be forever grateful for those few days, not only because we were able to really relax, but because we were treated with understanding and acceptance. It may not seem like much to some people, but for me, those few days gave me strength for the whole next school year."
"The Community Centre is beautiful! It has a real calming atmosphere and the fridge was always full! 🙂 Honestly, spending 3 days in Szeged is not enough! We went from program to program and we really liked the city. We went to the Indian exhibition and the observatory, it was a great experience! I heartily recommend everyone to visit here if they can, it is a real experience! And thanks to Piroska (mentor -ed.) for all the care!" – Szeged
"Everything is great here – the Community House, the programs, and Tamás [the mentor – ed] helps a lot. We had a great time. I can really sum it up like this: everything is great" – Jászberény
The Csányi Foundation through the eyes of KIKAPCS.
Being a Csányi is often an intangible feeling, and the best way to experience it is to visit a Community House and observe the work, the expertise of the mentors and the atmosphere that the groups create; this is what the families of KIKAPCS. have had the chance to experience and thank you for your thoughts.
"It was good to hear that all the families, one by one, gave positive feedback about the holiday, everyone had a fantastic time. It makes us very happy to be able to give families the pleasure of a holiday together, who we could not have done without the Csányi Foundation. We hope that this is a new chapter in our lives and that in the future we will be able to help more (severely) disadvantaged families."
"We had 2 mentors waiting for us at the train station. Now I know what a mentor is…and they understood why Pisti needs to receive private development, how much effort and energy is invested in carrying her to therapy. They took him to programs, they were fantastic two educators. I told them about KIKAPCS. that for the first time in our lives we have you to thank for the respite….How much it helps to have a program and to get out of the everyday."- KIKAPCS. mom
It's good to give – a grateful smile or a rested pair of eyes goes a long way to replenish and convey value to us, so we hope that our partnership with the KIKAPCS. Foundation can continue to flourish and more families can experience the welcoming, supportive atmosphere that the Csányi Foundation's mission has built and built over nearly two decades.