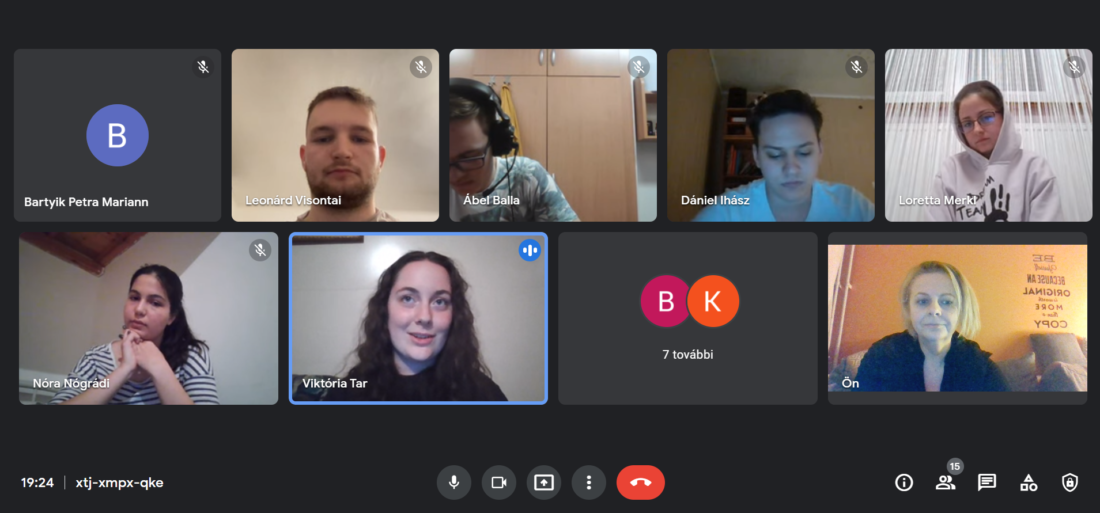 Consultation about further education in Kaposvár
On the 2nd of March, members of the Kaposvár 1 took part in a meeting online, to ask the members of our community house studying at university about higher education. All five of them attend different universities, so they could answer a very wide variety of our questions. At the beginning of the meeting, our mentor asked them some generic questions, which they all answered one by one, based on their personal experiences. This was followed by our own, more specific ones, oftentimes addressed to one of them specially. We got to know how different the life, daily routine and time management of an undergraduate really are from that of a student in secondary school. We also received plenty of information about dorm life and placement, furthermore, about the financial support certain institutes provide in addition to what university students receive from the Foundation. Our older associates also shared with us their ways of saving money, as well as what they find to be the best sources entertainment and recreational activities.
Levente Lassu, K1
Since group K1 is school-leaver, we (group K3) kept it important, to make a conversation about things in conjuction with higher education. Thus we gathered together online on 2nd March. Regarding the most significant topics, we introduced the university life, its hardnesses, its best experiences, the way of education and what it feels like to be a college student. Lady Zsuzsa helped a lot. The conversation was interactive, the school-leavers were free to make questions. We hope that we could provide useful tips for the younger ones about their future.
Balla Ábel K3