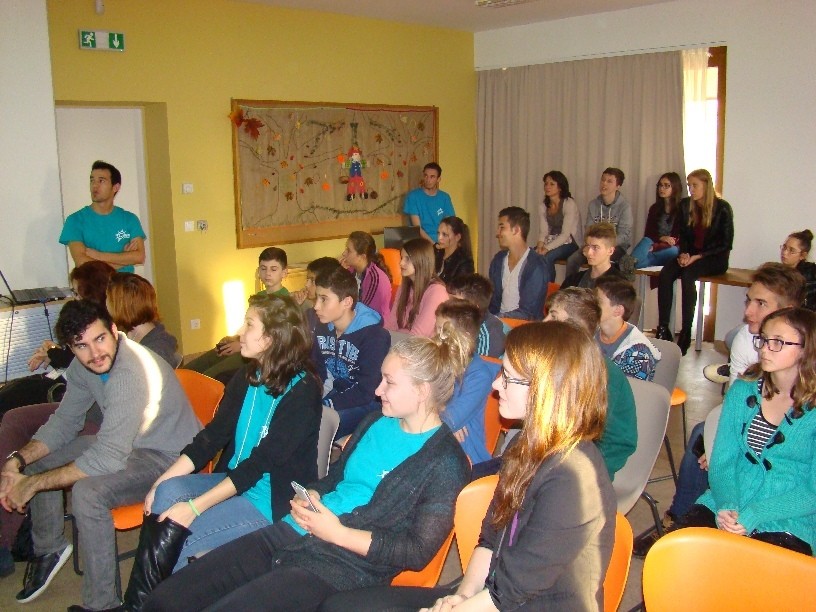 COMPASS volunteers in Nagybajom
Eight EVS volunteers of Compass Egyesület, from seven different countries (France, Italy, Spain, Transylvania, Germany, Estonia and Turkey) went to Csányi Foundation Nagybajom for an intercultural meeting with young hungarian people.
When we arrived, people welcomed us very kindly. At the beginning they were a little bit shy but little by little they felt more confident and open with us. In the afternoon we introduced ourselves and made four groups. Then each group made different Halloween decoration. After that, all together, we introduced the different traditions about All Saints Day, Halloween or similar holydays in the other countries.
It was really interesting and greatful experience. We met with different children and get know their hobbies and interests.
Thank you for invitation.
Compass volunteers