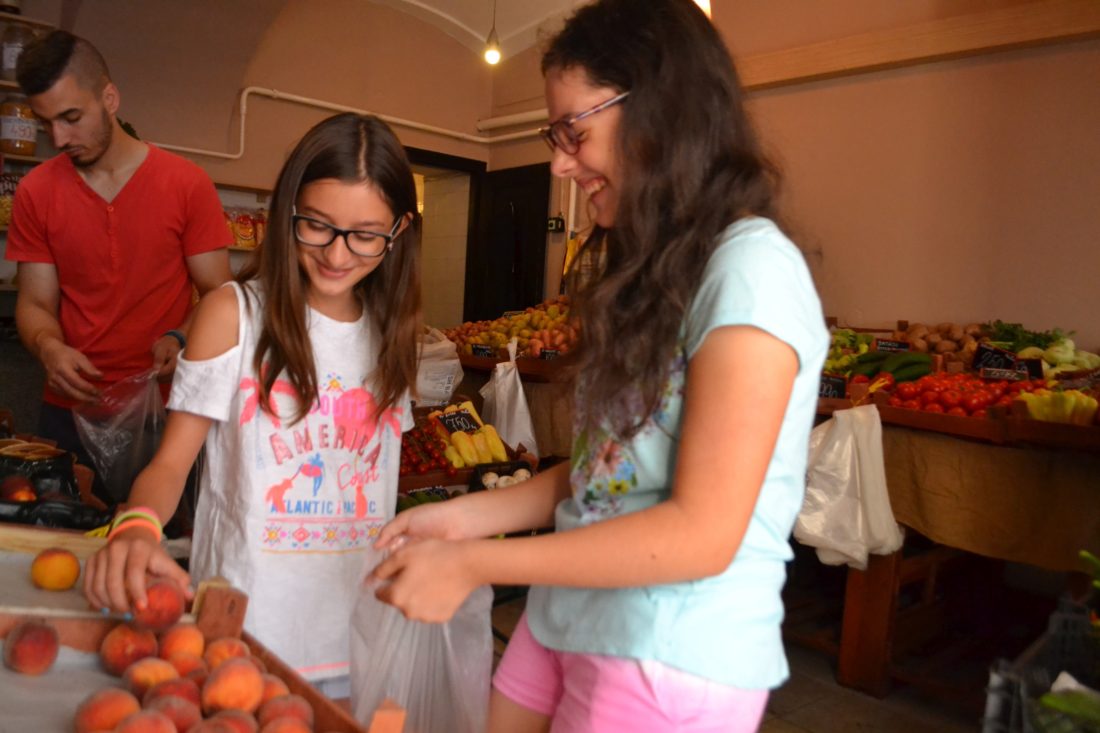 Health camp in Pécs
First day: A new local camp has begun on 26th June 2017 in Pécs focusing on the many aspects of health. On our first day, Reni one of the elder group member held us a workshop on healthy living and personal hygiene. After lunch we went over to the Cella Septichora for and interesting lecture titled "gastronomy in ancient times". We learned how our  ancestors ate in the Roman times and even got a recipe from the famous Roman cook Acipius. We are looking forward to the other programs this week. Jáger Luca Pécs 1 group
Second day: Tuesday morning was all about personal hygiene, so we learned much from Edit about taking care of our face and hair. It is especially important at our age. We were later tested on all that had been said and the best ones won some prizes. In the afternoon, we took part in a spinning class with Linda. It was truly exhausting pedaling and liftin weights. We continue tomorrow. Looking forward to Wednesday. Bálint Gergely, Tomity Benjámin Pécs group 1
Third day:  This has been the first time that I could be a mentor for this group in this camp for the Pécs group 1. It is an honor to pass on my knowledge to these children. They are really playful and funny. They listened to my presentations carefully. I hope my other presentation on Friday will be successful too. I thank the foundation to be here. I have learned much. Today, we went to the Eco-Hut where Borsos Zsófi explained all about recycling and environment friendly living. We even made some items from recycled materials.  After lunch we could try out TRX in the Color Bike Fitness with Linda. it was really special and made us sweat. So, we had ice-cream on our way home. Tischlér Renáta Pécs 1.
Forth day: Today we learned about our carbon footprint from Zsófi and how to love in an eco-friendly way. In the afternoon, we tried a training with Linda on single trampolines. It was exhausting too but much fun jumping away to the rhythm of the music. We are looking forward the last day. Gergely Zoltán, Papp László, Györk Pécs 1.
Fifth day: Our last day started somewhat differently, as we were the ones who made breakfast. Naturally, a very healthy one from fruits veggies and yoghurt. Mmmm, everyone just loved it. We were given nutrition advice from Reni as for what contains vitamins and what we need to eat to stay healthy. In the afternoon, we just relaxed and went to the cinema to watch Cars 3, where Lightning McQueen is now a veteran but jumps in the ring once more to win the piston cup. We deeply thank the foundation for this week. It was awesome. Polgár Antónia, Polgár Petra Pécs 1.