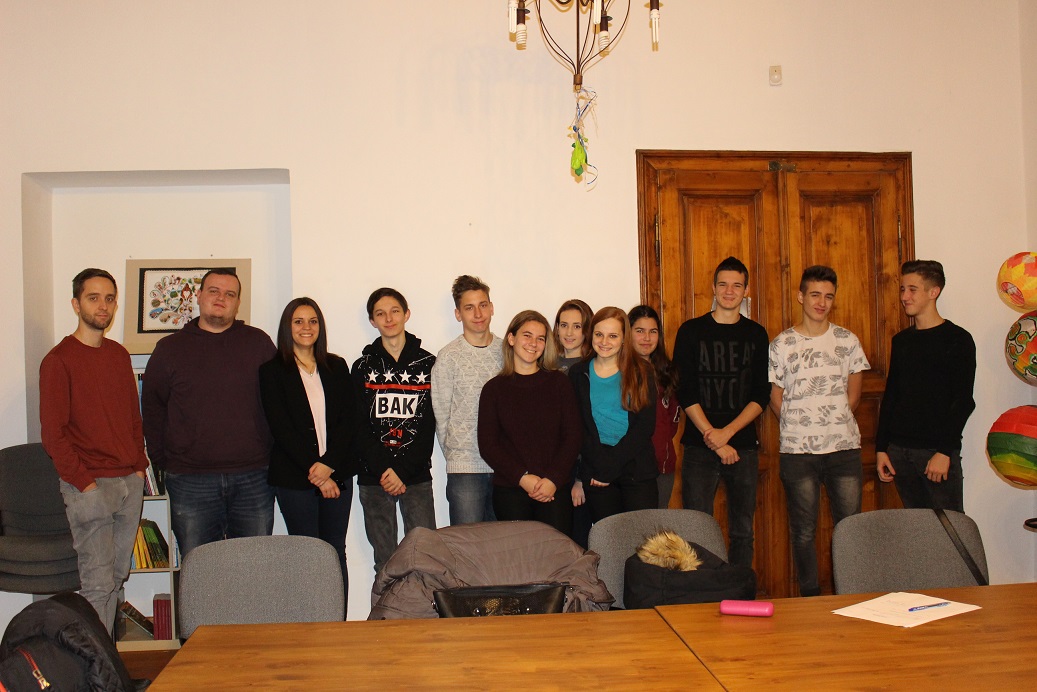 The university students' experiences
Today, on Saturday we had some university students with us. We talked about everyday challenges and difficulties. We are just ahead of choosing our faculty subjects which gives most of us a hard time. Mark Major, Máté Buda and Kinga Király gave us some good ideas about proper time management until our final exams, so that we can pay more attention to the subjects we chose. They warned us about the importance of having a language exam during secondary school, because there will not be enough time for that during university years. They talked a lot about the importance of competitions and trainee programs at different companies. They had some stories about the difficulties of the university, studying, exams, and about university life itself. We all agreed that this conversation should be continued soon. After all that, Kinga helped those who have difficulties in German. We helped the younger groups too, with maths mainly.
Virág Versényi, Jászság 1.
On Saturday, 2 December, with two of my groupmates of the Foundation, Kinga Király and Márk Major, we held a little presentation for those who are having their final exams this year about the things ahead of them. We tried our best to tell them about our experiences about the final exams and the university life as well. We enquired about their interests, and tried to help them with it and give answers to all their questions. It was good to hear that almost all of them have their thoughts about their own future. I hope we managed to lead them to the right path and they will not have any problem with the exams.
Máté Buda, Jászság 1