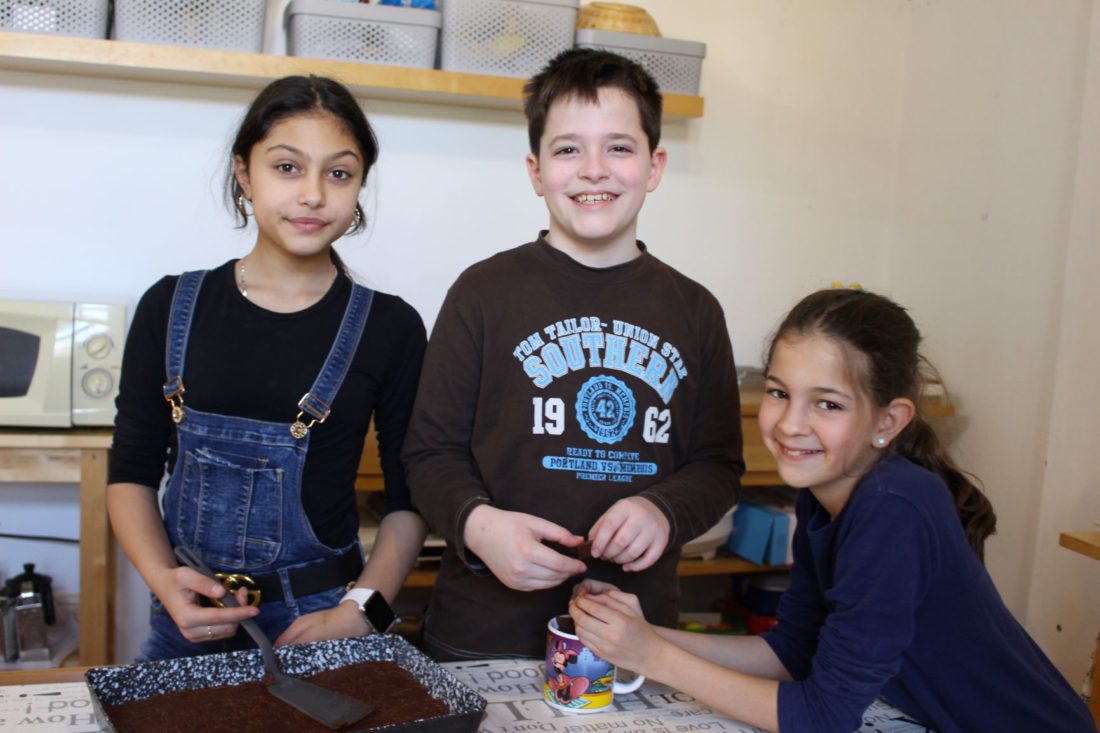 It's good to be together!
"On the first Saturday in February, part of Jaszsag group 4 spent the day together. In the morning we finished the apron sewing class and the new ones got to know the tricks of tailoring. Those who attended the previous course helped the new ones work. Then they made a simple candy, the Sport slice, and we had lunch while it was cooling in the fridge. After lunch, taking advantage of the spring time, we played a good time in the yard, and then members of the Water Project E group continued to develop the experimental ppt and the design of the photo montage to be shown on the Carrier Day. We spent another great day together. " Hábenciusné Balla Andrea, mentor
"On Saturday, February 1, 2020, our mentor, gave us a sewing class. After breakfast we started work. Andi told me the basics of sewing. After we had lunch. Andi ordered her brassas. After lunch, we made a little dessert, which was a sporting slice. We had a lot of good memories that day. " Murzsa Amira Vanda Jászság 4.
"After lunch, we went out to play in the yard. We put down a rubber mat and did some gymnastics while the boys were playing soccer. He bought a big piece of cardboard to put the photos on while the others were trying to make a 1,000 piece puzzle. We had a lot of fun today. " Sas Maja Anna Jászság 4.