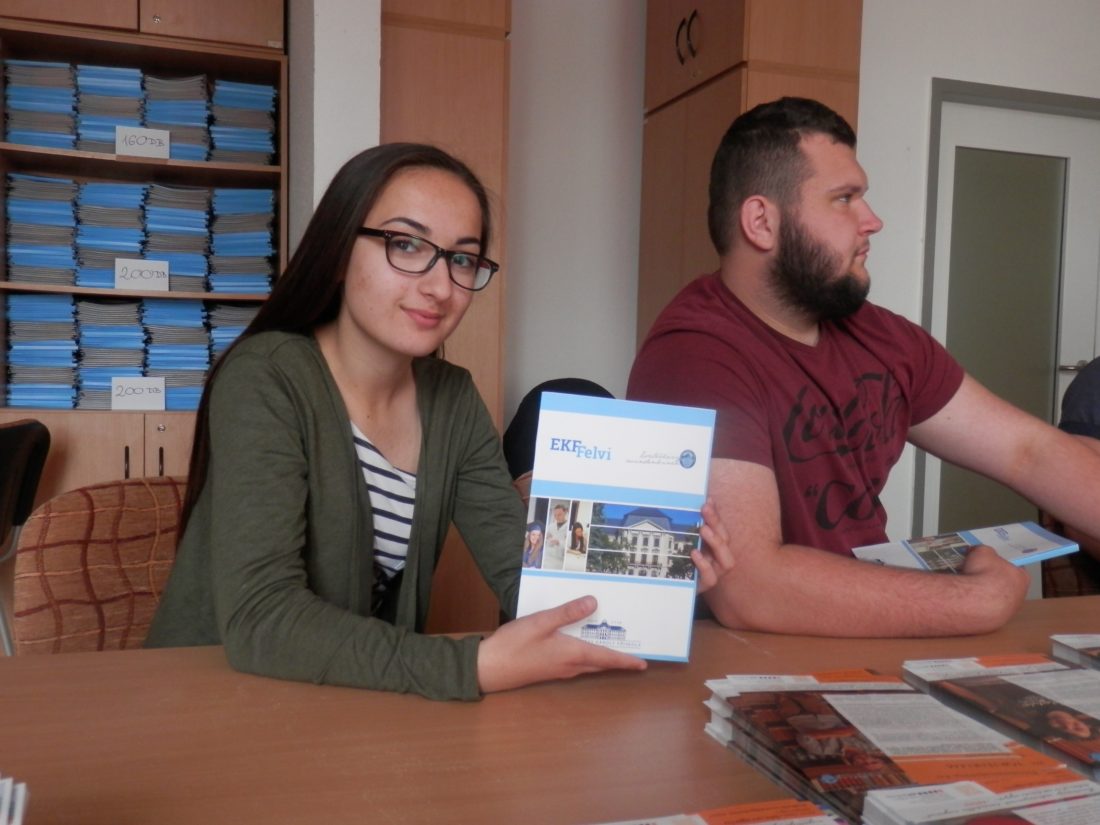 Visit the Eszterházy Károly College
On the 3th of May we visited the Eszterházy Károly College in Eger.
Firstly, we could hear a presentation about the types of courses; admission system and calculation of points. In addition, we got information about the types of scolarships, dormitories and about the cultural life's offerings in the college. After that, the buildings of the college and the city center were presented by Máté Buda and Márk Major, who are members of the Foundation and who study in the EKF. They were talking about their life, experiences and studies in Eger, while we were walking in the beautiful city centre. Then we went to the Visual Arts Department, where 2 girls were waiting for us. They showed the place and we could see the auditoriums, workshops. I had an insight in the workshops of duplicator graphics, painter, ceramics, sculptor and environment and interior design. It was a great experience for me, since I would like to apply for the Faculty of Arts. I could see where and how the education, the lessons taken. The wonderful city and the athmosphere were also symphatethic to me!
Thank you for this oppurtunity.
Nemoda Enikő Jászság 3.