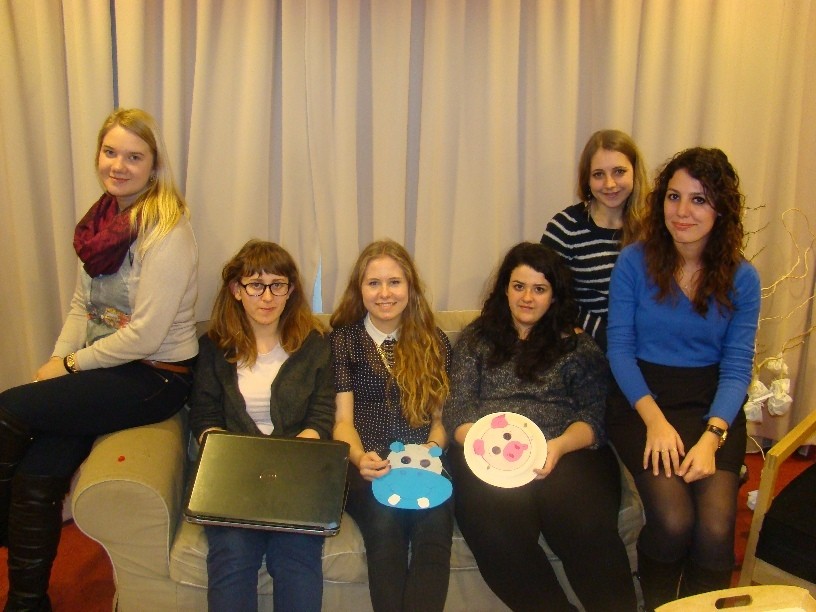 Carnival afternoon in Nagybajom
Six of us arrived at Csányi Foundation from Compass Egyesület on Wednesday afternoon. There was a Turkish, an English, a Spanish, a German, an Estonian and a Transilvanian.
As our common language is English, our main task was to encourage students to speak it. The students were surprisingly open with us and joined  our activity with little encouragement. Since its carneval time we made masks from paper plates. Boys and girls enjoyed this  equally. During the activity we created a few educational games. This involved throwing a ballon and saying a different sentence in English. In addition to this there were some German speaking children who spoke with Mailin our German volunteer.  We also had an overview of our different cultures carnavals. All in all we spent valuble time with these brave and talented children in the house of the foundation.
Éva Márton, Compass Volunteer