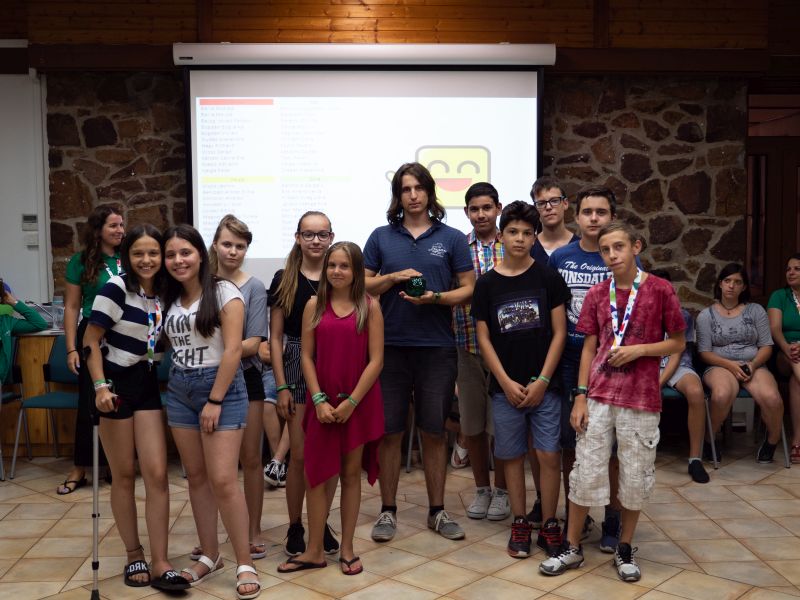 Balatonszemes – Fáy Success Camp 2019
Day 1
The colleagues of Fáy Foundation were waiting for us in front of the educational centre in Balatonszemes OTP Hotel. Our first task was to listen carefully to the words of the camp leaders about the programmes and the rules of the camp. After the afternoon snack we listened to Zoltán Illés lifeguard's instructions about the safe ways of swimming in the lake. Later on, after dinner we had a little introductory session where we had really interesting and funny games. We are really looking forward to the programmes of the coming days.
Rebeka Völfinger NB1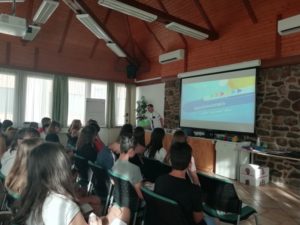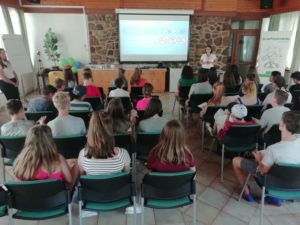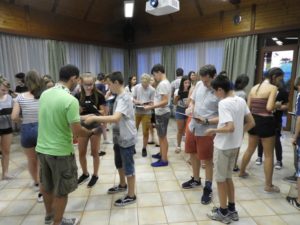 Day 2
The day started with sport activities at 7 o'clock a.m. I was really surprised by the children that so many came along.
The kids took part in a training of financial studies after the breakfast and the afternoon was filled with swimming, volleyball, and board games. The children had a great freetime together. After dinner, the kids could prove themselves at a light and enjoyable leray race.
László Gázsik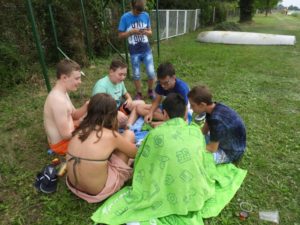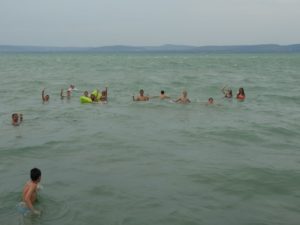 Day 3
The third day was no different from the second apart of the on the spot made volleyball-championship by László Gázsik which is still unfinished. I hope we'll have the opportunity to continue it tomorrow. The evening's activity today was a teamplay which required our skills and knowledge collected during the trainings.
Dóri Horváth NB1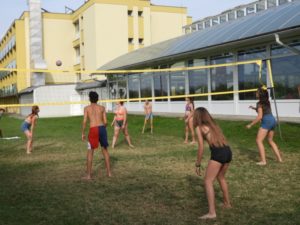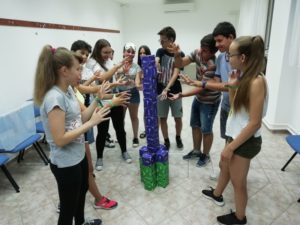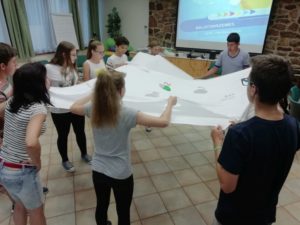 Day 4
We had our training as usual today but as we came back to the hotel, we got our cold lunch to takeaway and headed directly to the pier and crossed Lake Balaton on a boat, finally arriving at Balatonfüred. We got icecream there and a hour long activity where we had to follow instructions on a paper given by the staff and discover some interesting and famous places in Balatonfüred.
Skutera Ferenc M3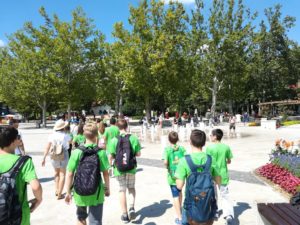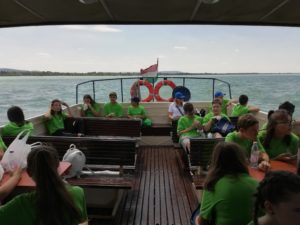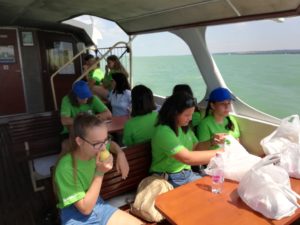 Day 5
Renewed and pumped-up, we started our last day of the camp. After lunch, we teamed up and trained for the final performance in front of the whole camp.
The pig-teams' placements were finalized and publicly known. The teams were given cakes for the close placing and everyone, one-by-one were honored with a unique certification by the trainers.
Finally, the day's much awaited part came: a party lasting until midnight where we all could dance and sing and enjoy the time together.
We are really thankful for the Fáy András Foundation and its crew!
NB1, M3, P2