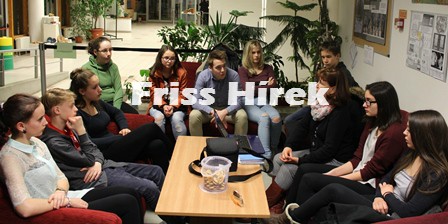 Brainstorming
The Children's parliament of the Csányi Foundation has come up with newer and fairly exciting ideas on the eve of the football championship. The meeting which was held on the 11th of March was proved to be rewarding.
This year the students who are attending university will found a new team named "All Stars" to challenge the football team of the Foundation. The match will be played on the Életút Nap, and you will be welcome. During the other half of the meeting, the delegated mentioned excellent suggestions with full of great ideas for the future. They are hoping to organize interesting programs in order to make the foundation's life more extensive.
The representatives of the children's parliament will inform the groups.
Szabó Gábor, Group 1 of Pécs
President of the children's parliament