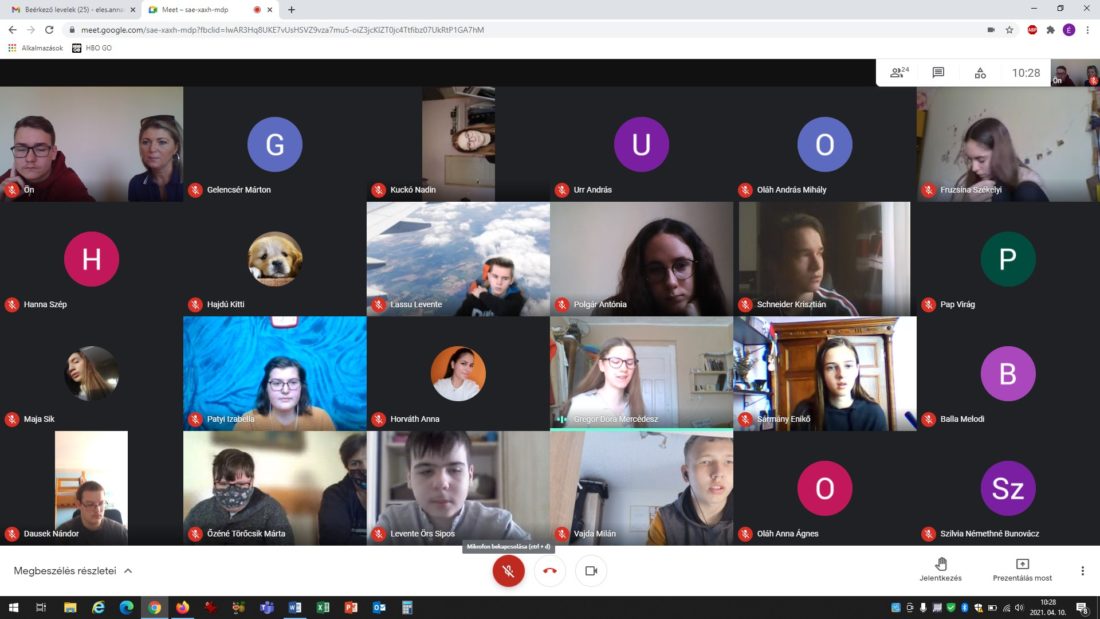 Meeting of the Children's parliament for presidential election
On the 10th of April, Izabella Patyi, member of the Szeged 3 group, summoned the last sitting during her mandate, which – due to the virus – was held in the online space. The subject was the election of president for the following period, which went down with success and in a positive morale. All of the representatives arrived well prepared and excited. Both candidates received several questions, in order for the members to get to know them and their plans better. Inter alia, their ideas and plans mentioned in their introduction got discussed. The voting went down anonymously, the opinions were divided, and in the end, just a few votes decided the outcome. The position of president was taken by Nadin Kuckó, member of the Nagybajom 1 group. Dóra Gregor, from the Kaposvár 2 group, will be assisting her as vice-president.
We would also like to thank Izabella Patyi hereby both for her work until this point, and for all the energy she invested into fulfilling her role. We wish her good luck and health for her years to come in university.
Translated by Levente Lassu